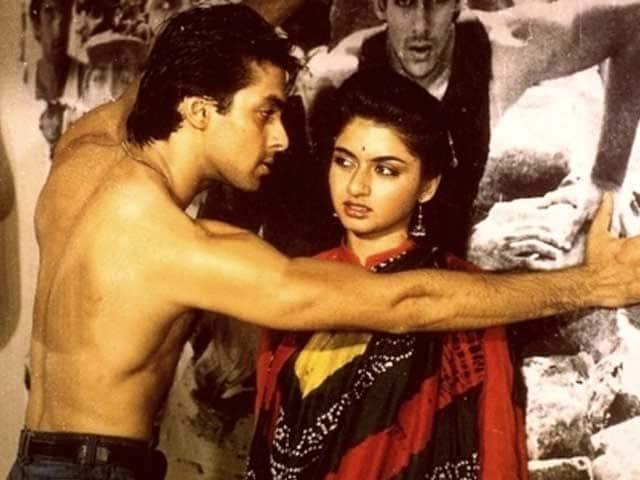 New Delhi:
Her intense, crackling chemistry with Salman Khan had scorched the silver screen 25 years back. Cut to circa 2014 and Bhagyashree, the Bollywood actress who captured the heart of an entire nation as Maine Pyar Kiya's Suman, says she is as fond of her leading man as she was 25 years ago.

In an interview to The Telegraph the actress said, "I've recently only met him at public functions, but Salman will always remain someone I think of extremely fondly. We began our careers together. He was the only part of my family to be present at my wedding. After Maine Pyar Kiya, we took different roads... I prioritised family and he became the superstar he's become. I think of him just as fondly as I did 25 years ago. What he thinks of me you will have to ask him!."

The actress also revealed that Salman deliberately flirted with her as a prank after he learnt that she was dating Himalaya, now her husband. She said, "Salman had come to know about Himalayaji through a common friend, but I had no idea that Salman knew about us. So while we were shooting Dil deewana, Salman would keep whispering 'dil deewana' into my ears and I was like: 'We've shot for so long and this guy's never flirted with me... so what's wrong with him now?!' (Laughs) Finally, I took him aside and told him that there was press on set and I didn't want people to think there was something on between us. He said: 'I'm not doing it for myself... I know all about Himalayaji!."


The scene she found most challenging? The actress confessed it had to be the one where she hugged Salman for the first time. She stated,"The portion where Salman returns from the conference at the end of the kabootar song and I had to come running into his arms... I just couldn't get it. Till that time, I hadn't done a physical scene like that. I come from a very conservative background and this was the first time I was hugging a man! I burst into tears and I had Salman and Soorajji sitting at my feet and saying: 'Don't cry... do whatever you feel comfortable... you want to wait a while?' They were both very sweet. But I realised that I was getting so conscious that even Salman was getting conscious."
And if
Maine Pyar Kiya
was ever remade, the actress would like Varun Dhawan to play Prem and Shraddha Kapoor or Alia to play her part.