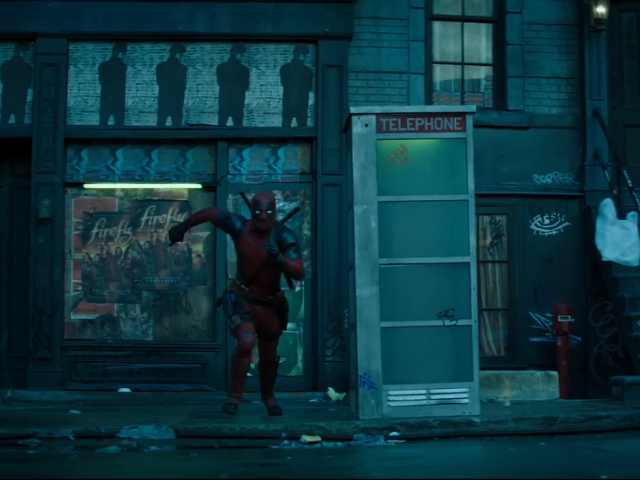 Highlights
Deadpool 2 preview which was released on Saturday has gone viral
Ryan tweeted the link: "Anyone know the number to 911? No Good Deed"
Deadpool 2 is scheduled for release next year
New Delhi:
Deadpool
needs help dialling 911, folks, almost as much as needs someone to help him into that suit of his. Actor
Ryan Reynolds unveiled the first teaser of upcoming film
Deadpool 2
on Saturday - which is good news for those of you who haven't managed to get yourselves to theatres to watch superhero film
Logan
, with which the
Deadpool 2
preview has been released - and the four-minute glimpse has gone insanely viral. Ryan, 40, tweeted the YouTube link to the teaser, captioned: "Anyone know the number to 911? No Good Deed." The teaser, which is actually a short film, was watched over 6.5 million times in the first 12 hours on YouTube and now, two days later, has over 12 million views and counting. The preview shows Ryan Reynolds as Deadpool struggling into his costume in a handy phone booth (the presence of which he remarks on later) as a man is being a robbed at gunpoint. Then, a gun shot. "Probably should have called 911 from the phone booth," muses Deadpool, "Probably should have used my cell phone." If you just found out that the teaser of
Deadpool 2
released with - actually ahead of (it preceded the film's opening titles) - Logan, the whole Aussie accent at the end will now make sense: Ryan does a pretty fair imitation of Hugh Jackman, who is playing Wolverine for the last time in
Logan
.
X-Men
creator Stan Lee also makes a cameo appearance.
Twitter has been obsessing over the
Deadpool 2
teaser since it was released:
I really can't wait for deadpool 2

— Whorge (@Whorgeee) March 6, 2017
deadpool saying zip it stan lee is my new favorite thing

— christina (@Iilycalloway) March 6, 2017
Its just deadpool being a deadpool

— Icky (@eikimal) March 6, 2017
LOGAN WAS SO GOOD n that deadpool preview

— madison (@afuckinglook) March 6, 2017
Watch Ryan Reynolds in the preview of Deadpool 2 here:
Deadpool 2
will be directed by David Leitch, after
Tim Miller, who directed the original film, left over 'creative differences.'
Morena Baccarin and TJ Miller are expected to return as the characters Vanessa Carlyle and Weasel, as are the characters of Negasonic Teenage Warhead and Colossus. Rumour suggests Stranger Things star David Harbour will play the part-human part-machine Cable. Filming is expected to begin soon and
Deadpool 2
is scheduled for next year.
Ryan Reynolds was last seen in 2016 movie
Criminal
. The
Green Lantern
actor will next be seen in a science fiction thriller titled
Life
, co-starring Rebecca Ferguson. His other upcoming projects are
The Croods 2
and
The Hitman's Bodyguard
.