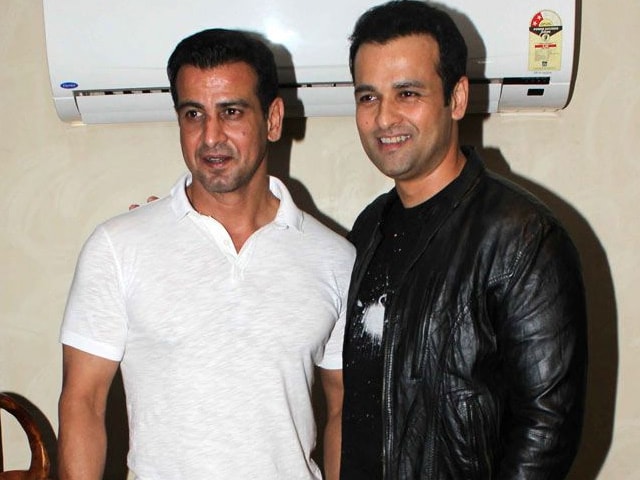 Panaji:
Actor Rohit Roy says his elder brother Ronit is a "pot of talent" with the kind of work the Udaan star is doing in film and television industry.

Ronit has achieved excellence with his acting prowess, said Rohit who attended the ongoing International Film Festival of India (IFFI) here with wife Manasi Joshi.

"My brother in last 7-8 years has become a pot of talent and I don't know from where it is coming from. He has always been on TV and simultaneously doing good work in Bollywood. He has become fantastic. I didn't believe that Ronit was such a brilliant actor. I am not saying so because he is my brother," Rohit told PTI.

While Ronit is striking a balance between TV and Bollywood, younger sibling Rohit has shifted base from Hindi film industry to Bengali cinema, where he has delivered many back-to-back hits, including Apartment and Mrs Sen.


"The kind of subject and movies I am doing in Kolkata, I am not getting in Bollywood. Bengali cinema is rich in content because of its literature. Those kind of films either don't get made or if they do, they are made with Aamir and Shah Rukh Khan," he said.
"I don't get those kinds of films in Bollywood. All my Bengali films have done well. I want to do more mainstream films in Bengali. There is a very sharp demarcation between realistic cinema and commercial cinema in Kolkata. Three back-to-back hits happened and that too in a market which is not good right now," Rohit said.
The actor, who worked with Rituparna Sengupta in two Bengali projects
Bhorer Allo
and
Mrs Sen
, says he is an admirer of the actress' work. "Ritu is not only a dear friend but a fantastic actor. In Kolkata, she is a star. I have to say that all the films I have done with her are very exhausting. I am also doing another film with her. She is very calm and real," he said.
Rohit is now back to directing films after helming a short anthology film
Dus Kahaniyaan
. His section was titled
Rice Plate
, which saw famous onscreen pair Naseeruddin Shah and Shabana Azmi together after a gap of 20 years.
Without divulging much about his upcoming directorial venture, he said, "I am directing a film in Hindi and it's a big banner film. It is still in scripting stage. Once the script is written, you will hear about it. It will be a youthful film."
Rohit said he became an actor by fluke and calling the shots was always his first choice. "I always wanted to be a director. I became an actor by chance. I just got an opportunity and took it," said Rohit, who also made a 10-minute film for a leading movie and lifestyle channel.