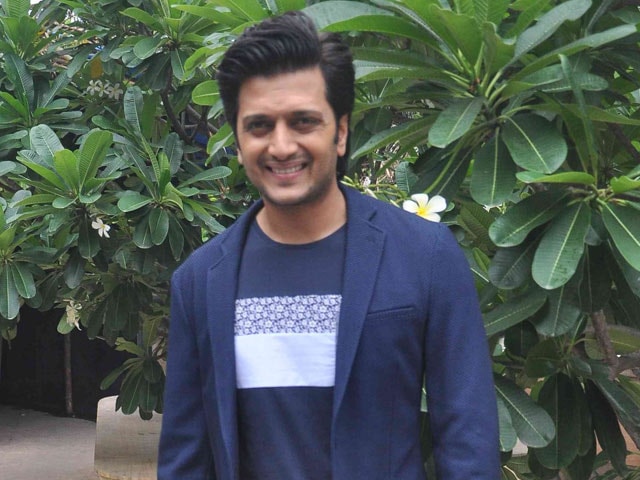 Mumbai:
Actor Riteish Deshmukh, son of late former Maharashtra chief minister Vilasrao Deshmukh, feels that being born in a political family has made him wiser.
"I hope that being born in a political family has made me wiser, because you are very careful about the words that you speak. Since childhood I have realized and known what one speaks and how things are put forward in front of media. And always being an architect has taught me 'less is more'. So I try and choose wisely what I say.
"Belonging to a political background with some party, my viewpoints, apart from being an individual, are inclined towards where my father or my brother belong. So my opinions for it, against it or with it, I try to keep it to myself. As I know being from films my comments will be taken a bit ahead and reacted to more than usual," Riteish responded to a query on how his political background has affected him as a person, as a celebrity and also in choice of his films.
"About choices of films, it has nothing to do with political backdrop or else I would have never done
Grand Masti
. I think the films I choose to do, may be it will sound politically incorrect, are the ones which I enjoy to do and I am glad that people enjoy watching them too," he said at a promotional event for his forthcoming film
Bangistan
, whose release date has been pushed from July 31 to August 7 due to the strong pull of
Bajrangi Bhaijaan
and
Baahubali
.
His co-star Pulkit and director Karan Anshuman were also present.
The debut of critic-turned-director Karan Anshuman,
Bangistan
is a satire on terrorism.