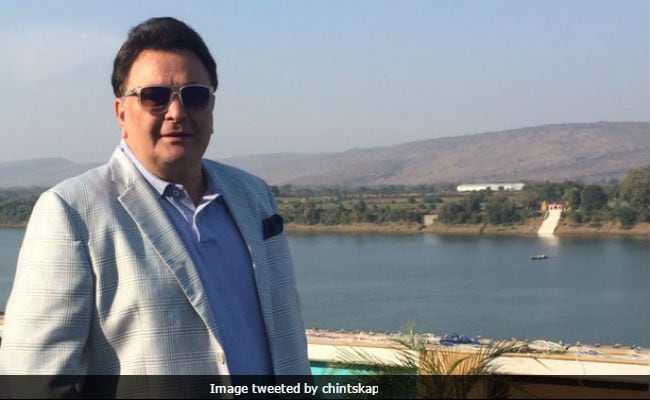 Highlights
"I don't want to hurt anybody's emotions," said Rishi Kapoor
"We don't want to do anything that would upset family," said Rishi Kapoor
"We have an objection till our mother is living," said Rishi Kapoor
New Delhi:
Veteran actor
Rishi Kapoor
has rubbished the rumours that a biopic would be made on his late father, actor Raj Kapoor. In an interview with news agency PTI, the 65-year-old actor said that if a biopic is ever made on Raj Kapoor, he would ensure that it is 'not sensationalized' and 'depicted in its truest sense.' "There were relationships which I have said it in my book, you can't deny it at all, so why make it at all. I don't want to hurt anybody's emotions or stir up hornet's nest, we don't want to sensationalise. We want the younger generation to know the real Raj Kapoor through his biopic," PTI quoted Rishi Kapoor as saying.
"We don't want to do anything that would upset any family in the film industry. You can't make a biopic and not say things that happened other than work," he added.
Rishi Kapoor
released his autobiography
Khullam Khulla
earlier this year in which he mentioned about Raj Kapoor's relationship with Sanjay Dutt's mother, actress Nargis Dutt.
Speaking to PTI, the
Chandni
actor said that his sister once approached Nargis' husband Sunil Dutt and sought permission to make a biopic on Raj Kapoor. "Sunil Dutt refused and said 'let sleeping dogs lie, let's not stir up or upset anybody,'" Rishi Kapoor told PTI.
The actor said that a discussion on making a biopic on Raj Kapoor has been on for 50 years.
"Since the past 50 years it (offer for biopic) is on. Producer Bobby Bedi, who made
Bandit Queen
, offered to do it. But we, as a family, have an objection till our mother is living," PTI quoted Rishi Kapoor as saying.
"If someone wants to make the film against our wishes and if we try to negate it, it will go wrong," he added.
On the work front, Rishi Kapoor's film Patel Ki Punjabi Shaadi is all set to release in theatres on September 15.
After
Patel Ki Punjabi Shaadi
, Rishi Kapoor will feature in Umesh Shukla's
102 Not Out
along with Amitabh Bachchan.
(With PTI inputs)