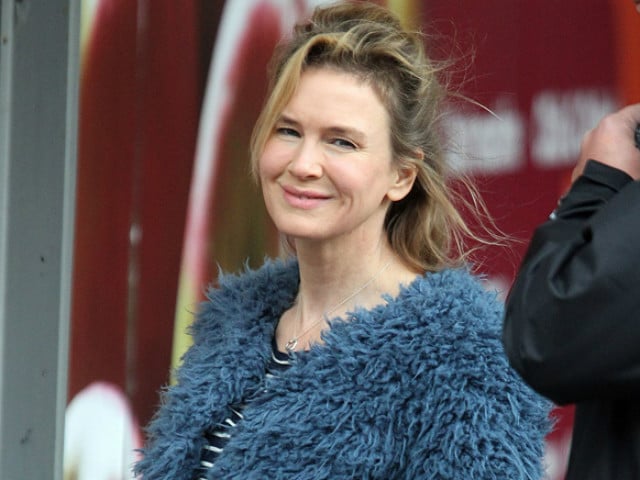 Highlights
'Always feel a slight twinge of impostor syndrome,' said Renee Zellweger
'I was reminded of how much I love Bridget Jones,' Renee Zellweger added
'After being away for so long, it was strong this time,' she said
New Delhi:
Actress Renee Zellweger found returning to the spotlight "scary".
The 47-year-old, who took a six-year break from the industry, before starring in
Bridget Jones's Baby
, admits to initially harbouring a few nerves about
her comeback
, reported
dailymail.co.uk
.
"It was scary coming back," Mr Zellweger said.
She has starred in
Bridget Jones's Diary
and
Bridget Jones: The Edge of Reason
before.
"Especially since I love this character and didn't want to disappoint anybody. I always feel a slight twinge of impostor syndrome when I go to work, it's an ever-present sentiment for me that I'll be thinking, 'Okay, this is the time I'm going to be discovered and fired', and after being away for so long, it was strong this time," she said.
"But from the moment I read the script, I was reminded of how much I love Bridget and how much I love her family and her friends, so once I'd gotten past my fear, it was a very happy experience," Ms Zellweger said. Meanwhile, the
Cold Mountain
actress shared that she relished the experience of pretending to be pregnant for the new movie.
"The prosthetic baby bump was a substantial number, and it took a long time to put on and importantly, take off, so I wasn't drinking a lot of water because if I needed to go to the bathroom, everyone would have to wait a good 20 minutes for me to get back," Ms Zellweger added.
(Except for the headline, this story has not been edited by NDTV staff and is published from a syndicated feed.)