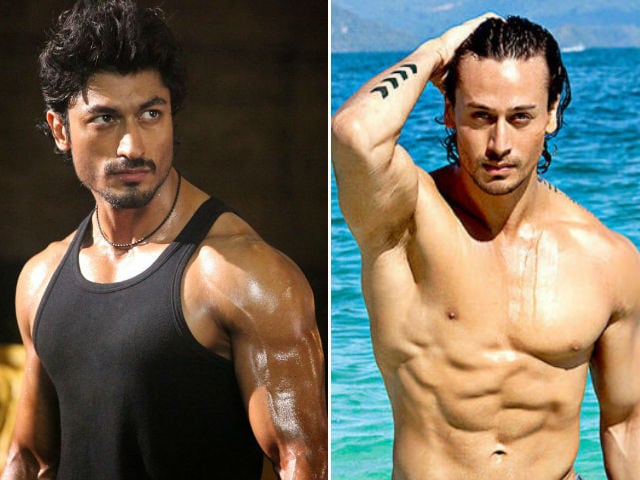 Highlights
Vidyut Jammwal taped and tweeted his conversation with RGV
"Check out RGV's #drunkenmasterstyle," he tweeted
In the conversation, RGV referred to Tiger Shroff as 'transgender'
New Delhi:
Oh, what a tangled web Ram Gopal Varma weaves when he sets out to tweet. RGV, as the filmmaker's name is abbreviated, has been undone by his own Twitter over-activity after a series of
posts about actors Tiger Shroff
and Vidyut Jammwal led to public retribution - a drunken conversation that Vidyut taped and tweeted. The 55-year-old director has now sworn off the bottle and declared his intentions of a 'radical changeover' - albeit in his own trollish manner. The conversation between Ram Gopal Varma and Vidyut Jammwal, made available via the actor's SoundCloud account and captioned "Forget the Shaolin Monk style, check out RGV's #drunkenmasterstyle," was prompted by tweets from the filmmaker imagining a fight between Vidyut and Tiger, both martial arts experts. Vidyut then called RGV and taped the conversation, in which the director referred to Tiger Shroff as 'transgender' and a 'woman.'
Here is Vidyut Jammwal's 'extraordinary expose' as RGV described it in a tweet:
Forget the Shaolin Monk style, check out @RGVZoomin's #drunkenmasterstylehttps://t.co/Hm1MDVnqXh

— Vidyut Jammwal (@VidyutJammwal) April 11, 2017
Just a couple of the tweets about Tiger and Vidyut reproduced here - RGV, known for his stream of consciousness style of tweeting, never posts just one or even 10:
As a martial arts fan am really curious about who's better fighter btwn @iTIGERSHROFF and @VidyutJammwal ..I wish they will fight and prove

— Ram Gopal Varma (@RGVzoomin) April 10, 2017
My bet is on @iTIGERSHROFF and am sure he will prove he's Bruce Lee ka baap by destroying @VidyutJammwal in an open challenge real fight

— Ram Gopal Varma (@RGVzoomin) April 10, 2017
If @iTIGERSHROFF openly challenges @VidyutJammwal for a direct real fight @VidyutJammwal will runaway to the Shaolin Temple

— Ram Gopal Varma (@RGVzoomin) April 10, 2017
After Vidyut tweeted the audio recording, Ram Gopal Varma apologized in his own graceless fashion, invoking actor Pawan Kalyan, whom he trolled earlier, and superstar Amitabh Bachchan.
Just decided to get off Vodka and also want to apologise to every1 i evr bothered including Lord Ganpati's devotees nd @PawanKalyan 's fans

— Ram Gopal Varma (@RGVzoomin) April 11, 2017
Great Bruce Lee evolved me and @VidyutJammwal de evolved me nd I thank @SrBachchan for being stabilising factor..I owe my existence to him

— Ram Gopal Varma (@RGVzoomin) April 11, 2017
I truly thank @VidyutJammwal for my changeover nd I want to apologise to Bruce Lee for not understanding him the way Vidyut made me realise

— Ram Gopal Varma (@RGVzoomin) April 11, 2017
As you can tell, Ram Gopal Varma is a bit obsessed with both Tiger Shroff and Bruce Lee. He trolled the
Baaghi
actor some months ago on his birthday,
body-shaming him over a poster
and comparing him unfavourably to father Jackie Shroff, who stars in Ram Gopal Varma's next film
Sarkar 3
- as does Mr Bachchan.
Ram Gopal Varma is also in trouble for an obnoxious tweet he
posted about actress Sunny Leone
on Women's Day last month - it earned him a police complaint filed by an activist.