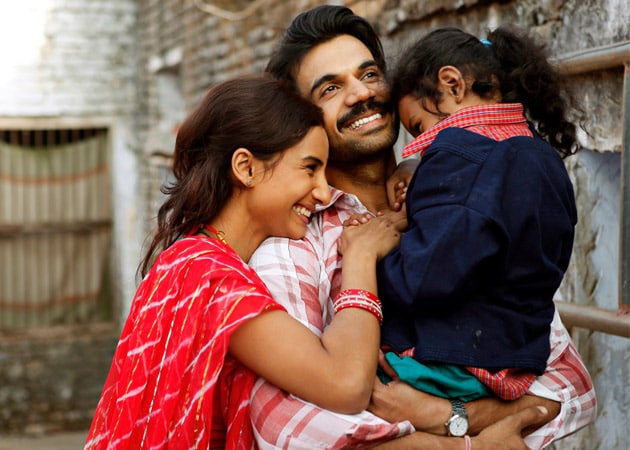 Dharamshala:
Director Hansal Mehta says he got the opportunity to make CityLights because of actor Rajkummar Rao, who plays the lead role in the movie about urban-rural migration. The award winning film wowed the movie enthusiasts at the Dharamshala International Film Festival (DIFF).

Produced by Fox Studios and Mahesh Bhatt, CityLights was screened on Saturday and it is Mr Mehta's second film to be screened at DIFF after Shahid. The film, which released earlier this year, stars Rajkummar and Patralekhaa in lead roles.

"I have worked with him and he is an actor who I believe is among the best in his generation. Rajkummar was cast before I was chosen for the film. So they had cast him and then he recommended my name as a director. So actually he chose me," he told IANS in an interview.

Mr Mehta, who has worked with Rajkummar in award winning biopic Shahid, says that he "completely believes in the actor's talent".

In the recent past the director, who made his feature film debut with Jayate in 1997 followed by the 2000 release Dil Pe Mat Le Yaar, impressed with Shahid, a biopic on slain human rights lawyer Shahid Azmi. The film won him best director National Film Award. Speaking about CityLights, the director said, "The film is an adaptation of British film Metro Manila and the rights were acquired by Fox and they also got the script written. I was commissioned to direct it. When I read the script, I felt like it was a good tale about urban-rural migration. It had the scope to tell a powerful story. I wanted to do it as the issue of rural-urban migration has always bothered me."

CityLights is the story of Deepak Singh, who is forced to migrate to Mumbai from Rajasthan with his wife and child. He soon discovers the complexities of city life and finds himself living on the streets.


Speaking about the festival, the filmmaker said, "The Dharamshala film festival is very special to me because the festival opened with
Shahid
, my previous film. It was the first film to be shown at the first season of DIFF."
"It's a lovely place to interact with other artists and to have an open interaction in the midst of the hills. Great crowd come to watch films here and they are very informed. It's like an educational benefit for the filmmakers. For me, a film festival is like a pilgrimage where we meet so many great people," he added.
Mr Mehta also said that during the festival, he saw Avinash Arun's
Killa
and he thinks it is a "remarkable debut film".
The festival ended on Sunday with the screening of Geetu Mohandas's
Liar's Dice
, which is India's official entry for the 87th Oscars in the best foreign language film category.