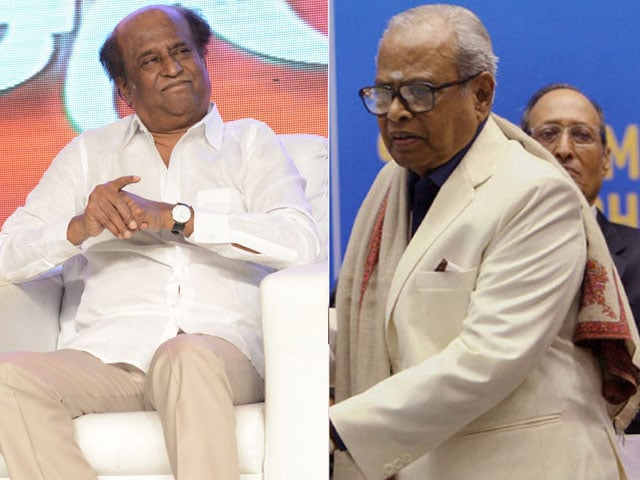 Superstar Rajinikanth paid tribute to his guru, Director K Balachander who died on Tuesday. He spent more than an hour with the family of K Balachander. An emotionally disturbed Rajinikanth said " Balachender was my friend, philosopher and guide. I've no words. I feel like I've lost myself. I pray God to rest his soul in peace."

"KB sir was not just my guru. He was my father as well. He also never saw me as an actor and treated me like his own son. He was like a god in human form and I feel lost in his absence," Rajinikanth added in his statement.

It was K Balachander who introduced Rajinikanth in his film Apporva Raagangal in the year 1975.


Another legend he introduced Kamal Haasan is rushing from the US to be part of his Guru's final journey.
Film historian Mohan Raman says "One thing Balachander singularly achieved is he introduced a range of actors a character artist like me to the superstar of Indian cinema, Rajinikanth and Kamal Haasan who he chiseled and shaped. All of us are doing so well". He added "His singular unique contribution is to introduce middle class morality in filmdom".