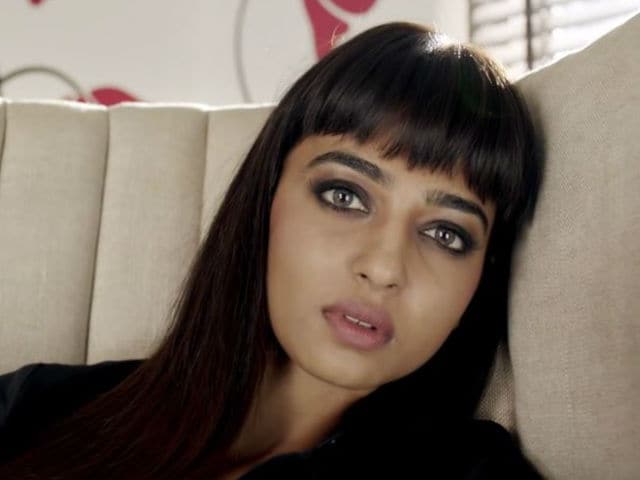 Highlights
Filmmaker Shirish Kunder released an 18-minute film online on Wednesday
The film stars Manoj Bajpayee, Radhika Apte and Neha Sharma
Bollywood has praised the psychological thriller on Twitter
New Delhi:
Actress
Radhika Apte
, whose
Ahalya
went viral last year, stars in another short film released on Wednesday.
Kriti
, directed by Shirish Kunder, co-stars Manoj Bajpayee as a writer and Neha Sharma as the titular Kriti. Radhika plays the writer's friend and psychiatrist.
The film oscillates between reality and the writer's imagination. Is he really a psychotic killer or is it just in his mind?
Shirish, who has earlier made feature films like
Jaaneman
and
Joker
, hasn't had a good run at the box office.
At an event to launch the film, he told IANS, "I was very relieved, not thinking about box-office numbers, or the censors. We could have made whatever we wanted. In feature films when we think of something right and by the time we make it. Here you make something and it is out in 2-3 months."
Kriti
has already been watched and endorsed by several celebrities. Karan Johar, Farhan Akhtar and Abhishek Bachchan tweeted:
https://t.co/oYfWZvpGzN the @ShirishKunder short is a taut and edge of the seat watch!!! Expect the unexpected!!! Watch it ASAP....

— Karan Johar (@karanjohar) June 22, 2016
All the best @ShirishKunder .. #Kritihttps://t.co/OXZI3Xr4kL

- Farhan Akhtar (@FarOutAkhtar) June 22, 2016
All the very best @ShirishKunder looking great. #Kritihttps://t.co/EfeWddCX8S

- Abhishek Bachchan (@juniorbachchan) June 22, 2016
Good wishes have been pouring for Shirish from other celebs.
Superrrr - wishing you my best -@ShirishKunder@TheFarahKhan - https://t.co/jPtjTBZUKR

- Riteish Deshmukh (@Riteishd) June 22, 2016
All the best @ShirishKunder@TheFarahKhan@BajpayeeManoj@radhika_apte for #Kriti

- Huma Qureshi (@humasqureshi) June 22, 2016
Do watch Shirish's short film. Happy to support creative endeavour. Good luck @ShirishKunderhttps://t.co/F3LtNUUTCm

— Boman Irani (@bomanirani) June 22, 2016
@ShirishKunder you kept me at the edge of my sofa.. https://t.co/9zZ18terc6 Brilliantly executed with fabulous performances

— Ritesh Sidhwani (@ritesh_sid) June 22, 2016
Love your storytelling @ShirishKunder .. #Kriti is too good!! Stellar Performances by @BajpayeeManoj@radhika_apte@Officialneha

- Saqib Saleem (@Saqibsaleem) June 22, 2016
https://t.co/nl8QCdFPRw#Kriti a mst watch n a wnderfuly mde shrt film.wat an amzing wrk by @ShirishKunder@BajpayeeManoj and @radhika_apte

— Prosenjit Chatterjee (@prosenjitbumba) June 22, 2016
Watch Kriti here: