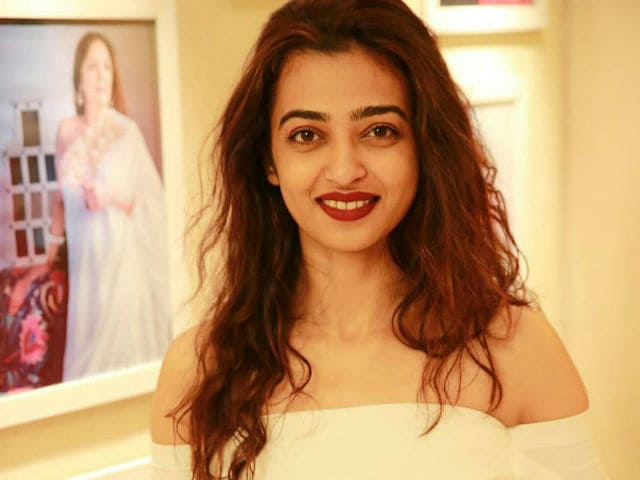 Highlights
Radhika Apte laughed away the advances
I'm fortunate that I've never met (such) people, she said
Radhika's Parched co-star Surveen Chawla shared a similar story
New Delhi:
The rise and rise of actress Radhika Apte has been the stuff of dreams this last year. From starring in the viral short film
Ahalya
to being cast opposite Rajinikanth in
Kabali
, Radhika's star has been on the ascent and the
subject of several headlines
. She's recently been making news of all sorts because of her new film
Parched
and the 31-year-old actress has now spoken about an encounter, thankfully not close, with the casting couch. Radhika reveals that she was asked to exchange sexual favours for a role in a Bollywood film and that she rejected it in no uncertain terms.
"Once I got a call and they said they're doing this film in Bollywood and 'I want you to have a meeting with them. But would you be okay sleeping with that person?' And I laughed. I said you're so funny, you're very funny and I said no I'm not. Ask him to go to hell," she told
BollywoodLife.com
in an interview. A milder version features an actor from the South, identity not disclosed. "I think once an actor in South called me on my room phone and tried to get flirtatious and I just was so rude to him. I think he fought with me later on," Radhika told
BollywoodLife.com
. "I'm fortunate," she said, explaining that she's heard of several casting couch incidents.
Surveen Chawla, Radhika Apte's co-star from new film
Parched
, has previously spoken about having
been propositioned and refusing to give in
. "I feel very great that I have not encountered this (casting couch) here (Bollywood). I have faced this (casting couch) down south and of course I refused to give into that. Honestly I can only comment on it if I had encountered it in Bollywood. I don't know if I should call it sheer luck," Surveen told new agency IANS.
More recently, actress Tisca Chopra revealed
how she handled a casting couch experience
way back when with humour and grace.
Parched
, directed by Leena Yadav and produced by Ajay Devgn, stars Radhika as a rural woman struggling to get pregnant. Weeks ago,
an intimate scene featuring the actress
and co-star Adil Hussain was released illegally and
was circulated online
. Speaking to NDTV later, the actress said that she celluloid nudity was "liberating."
Parched, which has already done the rounds of the festival circuit, also stars Tannishtha Chatterjee and releases this Friday.
Watch Radhika Apte's interview: