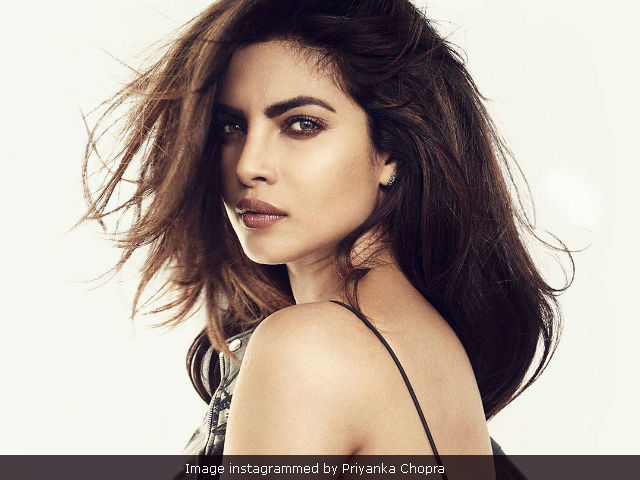 Highlights
Priyanka's Marathi film Ventilator won three National Awards
She said she set-up her company to give opportunity to people
Regional films are getting exposure because producers back them, she said
New Delhi:
Actress Priyanka Chopra's film
Ventilator won three National Awards
, which were announced on Friday. Priyanka, who produced
Ventilator
, told news agency IANS that "Indian cinema" should not be divided. "I don't think there should be a comparison because, eventually, we are all Indian and these are all Indian films," said Priyanka.
Ventilator
won Best Editing and Sound Mixing in addition to Rajesh Mapuskar's Best Director win at the 64th National Film Awards. "I'd like to think that finally regional cinema is getting the credit it deserves because there are too many incredible storytellers and filmmakers there. As they get opportunities, and producers back them, regional films are getting more exposure and, of course, they will do well," she told IANS.
After
Ventillator
, Priyanka produced another regional film
Sarvann
, a Punjabi film with Amrinder Gill in lead role. She is also producing Bhojpuri film
Bam Bam Bol Raha Hai Kashi
. "I am extremely excited that Indian cinema - whether it is regional or Hindi - has grown leaps and bounds and it is making such incredible films. I'd like to focus more on that than dividing us," Priyanka told IANS.
Talking about the inception and concept of her Purple Pebble Pictures, Priyanka said: "My reason for setting up this company was to give opportunities where opportunities were denied, or give opportunities where they were not provided. And we only do that based on content and merit," Priyanka said.
"We're a small production company and we are taking baby steps. I formed this company with the thought that I want to make films for new talent, new directors and actors, because I didn't have that (platform) when I joined the business as an actor. So, I wanted to be able to provide that," she added.
Of Rajesh Mapuskar's National Award win, Priyanka said: "I am so happy that this is Rajesh's first Marathi film and he has won an award, and the film has won three (National Awards). I am excited and encouraged that content is king, eventually. As a company, we keep making films that are content-heavy and this is a great encouragement."
Priyanka Chopra currently headlines American television show
Quantico
and is awaiting the release of her first
Hollywood film Baywatch
in May.
(With IANS inputs)