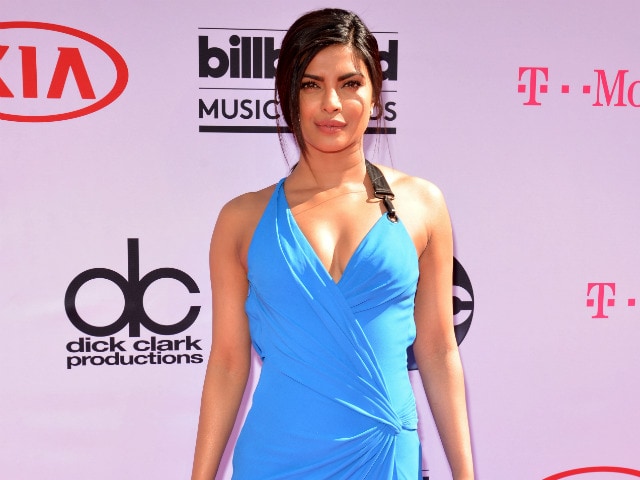 Highlights
Priyanka played FBI trainee agent Alex Parrish on TV show Quantico
Priyanka plays the role of antagonist Victoria Leeds in the Baywatch film
"I wanna be Bond," Priyanka Chopra said in an interview
New Delhi:
Priyanka Chopra, Bond girl? Not likely - how about Priyanka Chopra, 007? Homegirl says she's not interested unless it's a license to kill.
In an interview to
Complex magazine
, the 33-year-old was told she'd make a great Bond girl. "I get that all the time. But @*#% that, I wanna be Bond," Priyanka responded. A female Bond? Why not - Priyanka's role as the villain on the film version of
Baywatch
was originally written for a male actor.
As FBI trainee agent Alex Parrish on American TV show
Quantico
, Priyanka Chopra is at peak physical fitness and, as such, extremely qualified to submit her resume for consideration when the next Bond is being cast (Daniel Craig is reportedly done with the role). However, she already has competition from another actress.
In a tweet,
The X-Files
' Gillian Anderson has said she's not averse to playing the first Jane Bond.
It's Bond. Jane Bond.
Thanks for all the votes! (And sorry, don't know who made poster but I love it!) #NextBondpic.twitter.com/f8GC4ZuFgL

— Gillian Anderson (@GillianA) May 21, 2016
Daniel Craig's successor has been the subject of speculation for several months now. A long-running fan campaign lobbies for Idris Elba to be cast as the first black James Bond. Tom Hiddleston, Damien Lewis and Aidan Turner are among the names being bandied about, though there has been no official confirmation yet that the position is vacant.
When it is, add Priyanka Chopra to the list of candidates please.