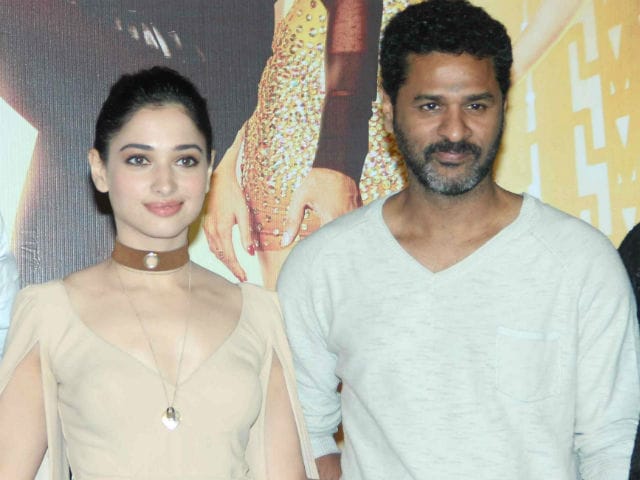 Highlights
Tamanaah will next be seen in Devi(L) with Prabhu Deva
He would help me to correct many of my moves, said Tamannaah about Prabhu
The film also stars Sonu Sood
Chennai:
Actor Tamannaah is on a roll after her much-acclaimed doctor role in
Dharmadurai
. Next, her trilingual film
Devi(L)
(in Tamil, Telugu and Hindi) is all set for release. The trailer is just out and the film promises to entertain and enthrall with Tamannaah in dual roles.
Directed by Kollywood director, Vijay, the film stars Tamannaah opposite actor and director Prabhu Deva. For the actress, the film is a dream come true and has brought her closer to dance.
In
Devi(L)
she gets to display her dancing skills and that too, opposite Prabhu Deva. An excited Tamannaah says, "I play two roles. One is a demure, sari-clad, understated, rural girl, while the other is an ultra-glam character. Thanks to
Devi(L)
I also got to share the screen with Prabhu Deva, who is the God of dancing! It's a huge honour and something I've always wanted!"
For Tamannaah, who is clearly a fan of the choreographer, it was a huge moment when Prabhu Deva helped her rehearse, "He actually would come and spend time on my dance rehearsals and helped to correct many of my moves. I was on cloud nine! What more could I ask for than being coached by the very best!"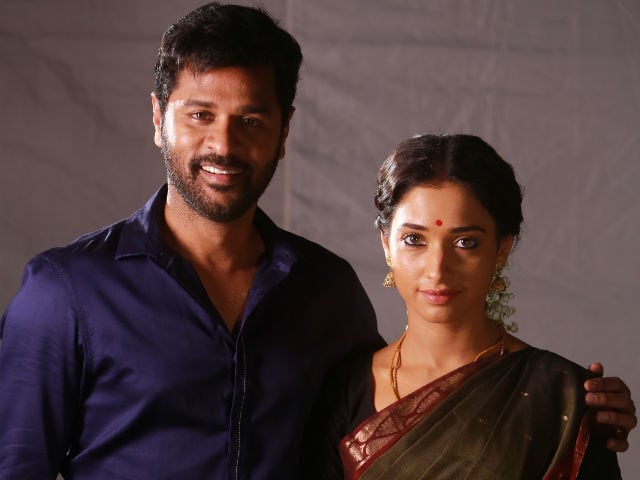 The film touted to have elements of the supernatural, will also have a special dance number by Tamannaah which involved some grueling dance moves. Giving us a peek into it she reveals, "There is one particular dance number shot in a very glamorous way, because it is crucial to the story. For every day of shoot, I worked hard to make the moves even better than the previous day. But Prabhu Deva who noticed this, gave me one very important and genuine advice which I cherish. He told me, 'dance is not about getting better. It's about enjoying the dance itself. If you enjoy every move, your dance will automatically be good.' His words changed my approach to dancing."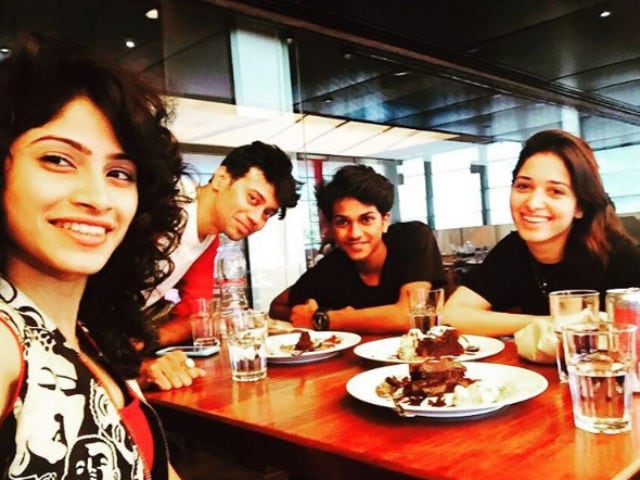 The learning experience didn't end there. She got to work with yet another talented Bollywood choreographer who has choreographed several stars from Hrithik Roshan to Shahid Kapoor. Sa Tamannaah said, "Prabhu Deva introduced me to ace dance choreographer Paresh Shirodkar and his team, who trained me extensively for 15 days for a song. It was hectic, but exhilarating! After that whole dance experience, I am now inspired to get back to dancing in a bigger way! As actors, dancing in movies, we tend to get repetitive over the years. But it's important to keep improving on yourself. So now, being inspired by Paresh and his team, I want to learn dance from them, and upgrade my dancing skills. Thanks to
Devi(l)
, Prabhu Deva and Paresh, I will now make special time for dance!"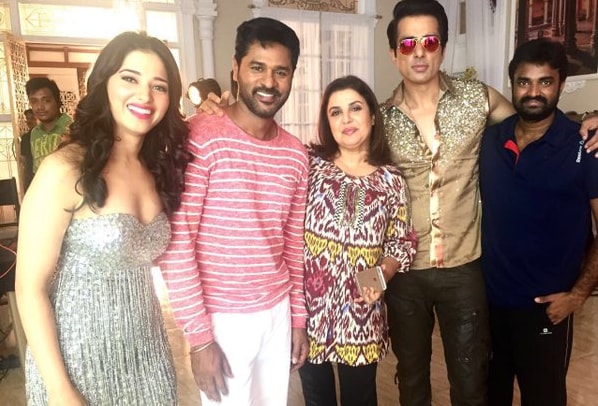 The film also stars Sonu Sood and choreographer Farah Khan debuting in Kollywood, with a cameo role
(This story has not been edited by NDTV staff and is auto-generated from a syndicated feed.)