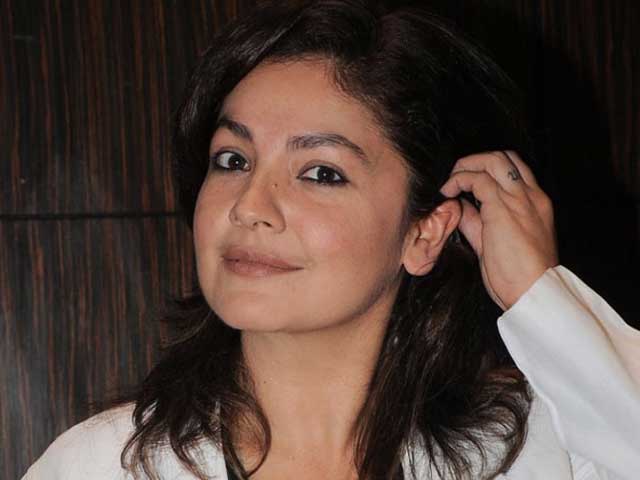 In hero-centric Bollywood, where male stars think nothing of doing the song and dance routine well into their 40s, Pooja Bhatt stands out in a crowd of fading or faded actresses, many of who don't know what to do with themselves after the roles have dried up. In contrast, 42-year-old Pooja has a fairly successful career directing, producing and even production designing.

Pooja Bhatt belongs to one of Bollywood's most prolific film dynasties. Her father is filmmaker Mahesh Bhatt, her uncle is producer Mukesh Bhatt. Pooja's step-mother is actress Soni Razdan and her step-sister is Alia Bhatt, leading light of Bollywood's youngest crop of heroines. Actor Emraan Hashmi and director Mohit Suri are Pooja's cousins. Between them, the Bhatts have been responsible for some of Bollywood's most acclaimed cinema - Arth and Saaransh - and modern hits like the Murder series and 2 States.

Pooja, born on February 24, 1972, is of Gujarati descent on her father's side. From her mother Kiran, she has British, Armenian and Burmese ancestry.

At 17, Pooja made her film debut in 1989's Daddy, directed by her father Mahesh Bhatt. She played the estranged teenage daughter of an alcoholic father, played by actor Anupam Kher. Through the Nineties, she was one of the leading actresses in Bollywood. Her biggest hits include Dil Hai Ke Manta Nahin, Sadak, Junoon, Sir, Border and Zakhm.

Pooja won the Filmfare Face of the Year award for her performance in Dil Hai Ke Manta Nahin, a remake of Hollywood classic It Happened One Night. She starred as a poor little rich girl who goes on the run from her millionaire father with Aamir Khan, playing a reporter who sees her as a potential story, for company.

Pooja's films Tamanna and Zakhm also won the National Award for Best Film on Other Social Issues and the Nargis Dutt Award for Best Feature Film on National Integration respectively.


In 2001, Pooja made her last screen appearance in Rahul Bose's
Everybody Says I'm Fine
, playing a wife abandoned by her rich in-laws to great critical praise.
In 2003, she switched gears, swapping the actor's vanity van for the director's chair. Her first film behind the camera was
Paap
, starring John Abraham and Udita Goswami who was to later marry Pooja's cousin Mohit Suri. She last directed actress Sunny Leone's Bollywood debut
Jism 2
in 2012.
Pooja has also served as producer on several films, including
Tamanna
,
Dushman
,
Zakhm
,
Sur
,
Jism
,
Paap
and
Jism 2
. She is credited as the production designer on
Jism
and
Paap
.
While filming
Paap
, Pooja met actor Manish Makhija, better known as Channel V's Udham Singh. Manish had a small role in
Paap
. They began dating and married later the same year - 2003 - in Goa. Days ago, Pooja announced on twitter that she and Manish were amicably ending their marriage after '11 glorious years.'