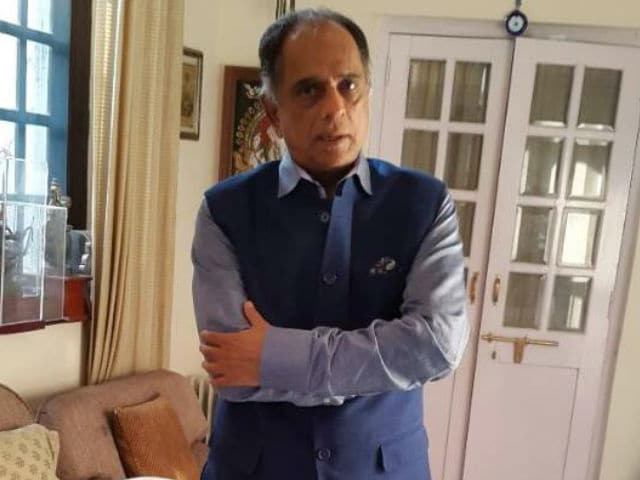 Mumbai:
Central Board of Film Certification chief Pahlaj Nihalani said that there is zero corruption in the functioning of the board currently and issues of corruption that had been reported about it were from before his appointment.
"Whenever there is a delay, corruption takes place and becomes a problem for everyone. Definitely I can say, from my knowledge and observation, they didn't even accept gifts that come during Diwali, so I'm proud of my staff. They have accepted the challenge and they're doing it day and night," he said. (Also Read:
Aligarh Controversy is Cheap Publicity Stunt, Says Pahlaj Nihalani
)
"The working days were earlier Monday to Friday, but they have also started working on Saturdays and Sundays. they're giving me support and not allowing any delay in the certification. So I think there is no corruption at all, zero corruption," said Mr Nihalani at a press meet at the launch of his Society magazine cover.
Of the incidents of corruption in the board as seen when former CBFC CEO Rakesh Kumar was arrested by the CBI for bribery related to certification of a film in August 2014, he said the case against Mr Kumar was still going on.
When asked that if like Mr Kumar, people tried to bribe him as well, he replied: "Yes, because people never leave their habits, they want to get away with the work, by hook or by crook. But some 'good' people are there in the industry, who don't bother whom, why, or where they're offering. But I got the opportunity, somebody has offered me also." (Also Read:
Prakash Jha Says Pahlaj Nihalani Has His 'Own Agenda'
)
Mr Nihalani also said that under his leadership, there was no delay in certification of films, since the board was calling the directors to certify the films in 2-3 days, despite the official deadline being of 21 days. Online certification is another crucial feature that is close to being implemented, he added.