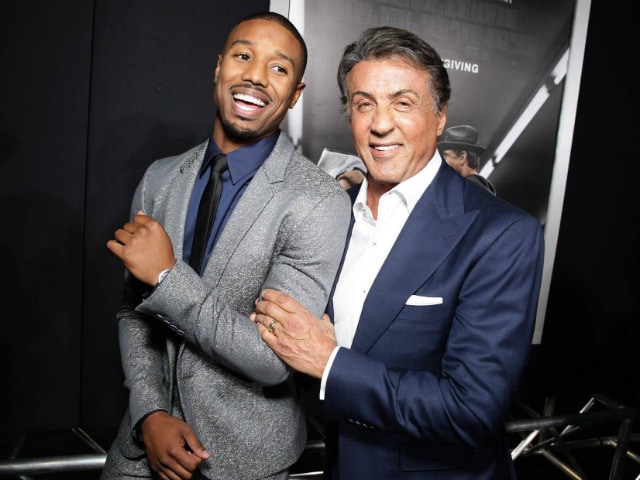 Washington:
Last week, the Academy of Motion Picture Arts and Sciences nominated 20 actors for Best Actor and Actress and Best Supporting Actor and Actress, and all of them were white - for the second year in a row.
The Academy's choices have prompted a vigorous conversation among black actors and directors in Hollywood about how much credence to give the Oscars. And as some black stars have said they will stay away from the February 28 ceremony, due to be hosted by comedian Chris Rock, their boycott raises the question of how those 20 white nominees should see their own nominations and how they should respond if they win.
Jada Pinkett Smith suggested in a Facebook video that it might be time to for African-Americans to place less stock in recognition from the Academy, and from majority-white institutions in general. David Oyelowo, who was not nominated last year for his turn as the Rev Martin Luther King Jr in Ava DuVernay's
Selma
, acknowledged just how difficult breaking away would be in an interview with the
Hollywood Reporter
.
"The reason why the Oscars are so important is because it is the zenith, it is the epitome, it is the height of celebration of artistic endeavour within the filmmaking community," he said. "We grow up aspiring, dreaming, longing to be accepted into that august establishment because it is the height of excellence. I would like to walk away and say it doesn't matter, but it does, because that acknowledgement changes the trajectory of your life, your career, and the culture of the world we live in," he added. (Also Read:
#OscarsSoWhite: Jada Pinkett Smith, Spike Lee to Boycott Show
)
And filmmaker Spike Lee suggested that it was time for the Hollywood establishment to answer the questions that are often punted to black entertainment figures.
"For too many years when the Oscars nominations are revealed, my office phone rings off the hook with the media asking me my opinion about the lack of African-Americans and this year was no different," he wrote in an Instagram post explaining that, though he was grateful for the honorary Oscar he received last year, he would not be attending this year's ceremony. "For once, (maybe) I would like the media to ask all the white nominees and studio heads how they feel about another all white ballot."
Of course, the first executive who has actually had to answer tough questions about Hollywood and diversity in the context of the Oscars is both African-American and a woman: Cheryl Boone Isaacs, who is president of the Academy of Motion Picture Arts and Sciences. On Monday, Boone Isaacs released a statement pledging to continue her efforts to make the Academy's membership more representative and relevant, and acknowledging both the talent of this year's acting nominees and her frustration over their monochrome nature. (Also Read:
#OscarsSowhite: Academy President 'Frustrated' With Lack of Diversity
)
So what should the acting nominees do? I understand if any of the eventual winners want to focus their acceptance speeches on their directors, agents and families; a career pinnacle like an Academy Award win is a deeply personal moment, and I don't begrudge anyone a deeply personal reaction to it. But I do think there's a classy way that the winning actors could address the controversy without needing to minimize their own accomplishments.
In a striking interview with
Variety
this month,
Creed
director Ryan Coogler (who like his star, Michael B Jordan, was shut out of the nominations) talked at length about the women who have worked with him on his movies and the contributions they've made to his work and perspectives.
It would be lovely for the winners of the awards for acting and supporting work in acting to do so something similar. Why not, in those long lists of thank-yous of everyone who helped the winner along the way, include colleagues of colour, whether they worked behind the camera or in front of it, on this project, or another one?
I'd love to hear Brie Larson, nominated for her work in
Room
, shout out Keith Stanfield, one of her co-stars on
Short Term 12
, or see Matt Damon, nominated for
The Martian
, give some love to co-star Chiwetel Ejiofor. Leonardo DiCaprio brought up Native American issues at the Golden Globes; maybe at the Oscars, he could mention Forrest Goodluck, the Native American actor who played his son in
The Revenant
in his feature film debut. And after his oversight at the Golden Globes, Sylvester Stallone should have the good manners to make space in what seems like an inevitable Best Supporting Actor speech to praise Coogler and Jordan.
These gestures would put the names of actors and artists of colour in front of an audience of millions. And though acting awards are for individual achievement, when an actor takes a moment to explain what he or she has learned from other people, it's a useful reminder that acting is a collaborative craft.
The winners of the 2016 Academy Awards for acting don't have to tear themselves down or invalidate their victories because the nominees are all white. Instead, they could take the opportunity to elevate the work of people of colour in a year when the Academy didn't.
© 2016 The Washington Post