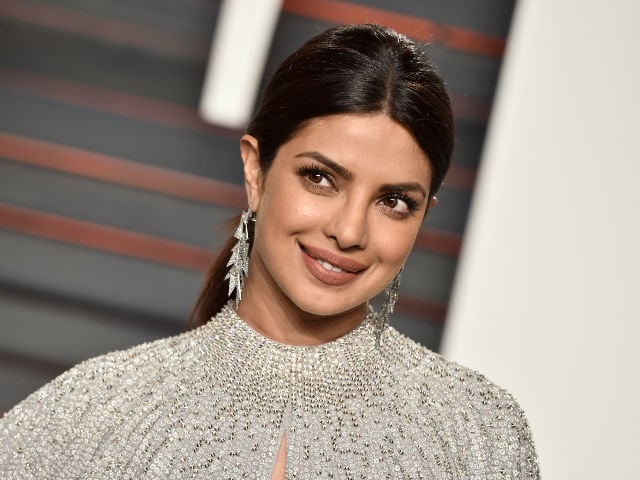 New Delhi:
India made it to the top 10 markets for searches related to the 88th Academy Awards held in Los Angeles on Sunday and actor Priyanka Chopra who was the second most searched celebrity in India after Hollywood actor Leonardo DiCaprio, internet search giant Google said.
India although contributing about two per cent of the global searches for the Oscars, still made it to the top 10 markets for Oscar searches, the company said in a statement. (Also Read:
Oscars Done, Baywatch Next. Priyanka Chopra Makes a Run For it to Miami
)
As much as 50 per cent of all Oscar searches worldwide originated from the US.
Markets that made up to the next 30 per cent of the search share included Britain, Canada, Australia and Spain.
"Compared to 2015, this year has seen an unprecedented 70 per cent year-on-year growth in queries for the Oscars. January 2016 saw two times spike in searches in comparison to December 2015," the company said in a statement. (Also Read:
Priyanka Chopra's Oscar Red Carpet Report Card, Marked by Twitter
)
The top searches for Oscars 2016 from India included Best Picture, Best Actor, Best Actress and Best Director, Google said.
The top searched nominees in the best picture category were
The Revenant
,
Mad Max: Fury Road
,
The Martian
,
Room
,
Bridge of Spies
,
Spotlight
and
The Big Short
.
For Indian fans, Leonardo DiCaprio emerged as the most popular nominee in the race for Best Actor, followed by Matt Damon (
The Martian
).
Incidentally, Leonardo also emerged as the most searched best actor nominee across the US.
Among the Best Actress nominees, Cate Blanchett (
Carol
) was the most searched nominee followed by Jennifer Lawrence (
Joy
), Brie Larson (
Room
), Saoirse Ronan (
Brooklyn
) and Charlotte Rampling (
45 Years
).
In the US, the two best searched nominees in this category were Cate Blanchett and Jennifer Lawrence.
"In 2016, searches around the Oscars are trending to be the top query worldwide in the art and entertainment category", Google added.
The same trend was seen in India as well. All varieties of queries were typed by the users - around the awards, award dates and nominations, Google said.