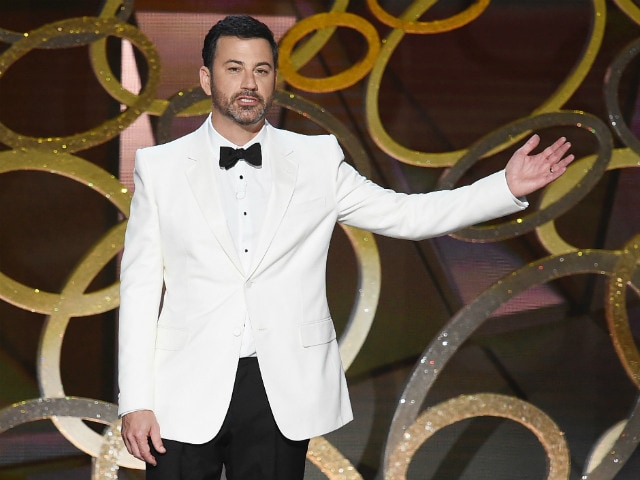 Highlights
Jimmy Kimmel doesn't want Matt Damon to win an Oscar
In 2013, Jimmy and Matt had a hilarious feud on Jimmy Kimmel Live
Jimmy will host the 89th Academy Awards on February 27
New Delhi:
Jimmy Kimmel, who is all set to host the
89th Academy Awards
, said in an interview with
Hollywood Reporter
that he will not let Matt Damon
win an Oscar
and try to keep him offstage. "I'm going to do everything I can to make sure that he doesn't win or doesn't know that he won." Mr Kimmel told Hollywood Reporter. Mr. Kimmel later added that he will try and keep Matt off the stage as much possible, saying "My goal is to keep him offstage," Mr Kimmel told Hollywood Reporter.com. Matt Damon is nominated as a producer for
Manchester by the Sea
. The pair has been locked in a hilarious and a long-running (fictitious) feud in third season of
Jimmy Kimmel Live,
which became one of the most popular late night gags ever.
Notably, Matt Damon might receive an
Oscar for his movie Manchester by the Sea
, which has been nominated for the Best Picture category. The 49-year-old TV personality's late talk show host told Hollywood Reporter that if
The Martian
actor will sweep the Oscar, he will be heartsick. "Listen, there are certain people who are winners and there are certain people that aren't. I put Matt in the latter category. I don't see him getting his grubby, overly moisturised little hands on an Oscar on Sunday night. And if he does, I'll be heartsick," Jimmy added.
Jimmy Kimmel
said that parodying President Donald Trump and mocking politics wasn't off the table, but his jokes will depend "largely on what's going on that week."
The
Oscars is currently being held at The Dolby Theatre in Los Angeles
, California and will honor the best films of 2016.