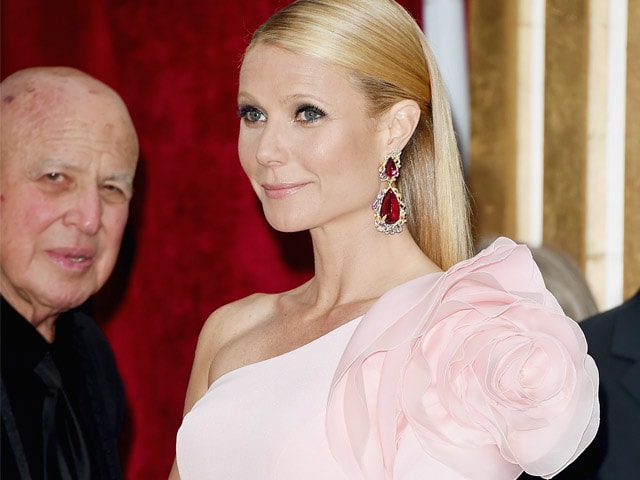 New Delhi:
Pink has been actress Gwyneth Paltrow's favoured colour over the years, one that has mostly served her well. She famously collected her Best Actress Oscar for Shakespeare in Love in 1999 in a frothy pink confection by Ralph Lauren, weeping copiously down its front as she tearfully thanked her family for 'love of a tremendous magnitude.' (Also Read: Oscar Fashion Police: 10 Worst Dressed Stars)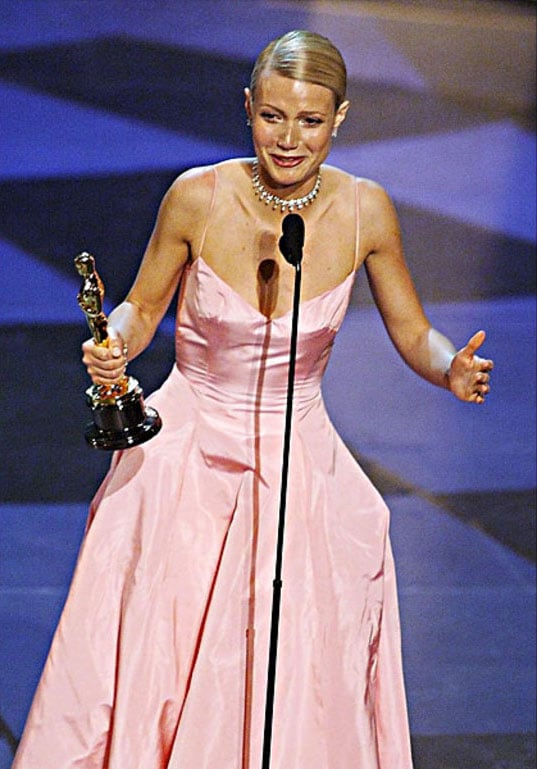 In 1999, Gwyneth was 27. In 2015, she is 42, and still wearing pink.

Folks are saying she should stop.

At the Oscars this year, she wore a baby pink Ralph & Russo dress with a giant flower on one shoulder that left fashion pundit noses wrinkled in disdain. The more unkind comments on Twitter ranged from "Gwyneth's dress is trying to get off of her" to one that compared the dress to a toilet roll. (Also Read: A Red Carpet of Big Dresses and Shiny Stars)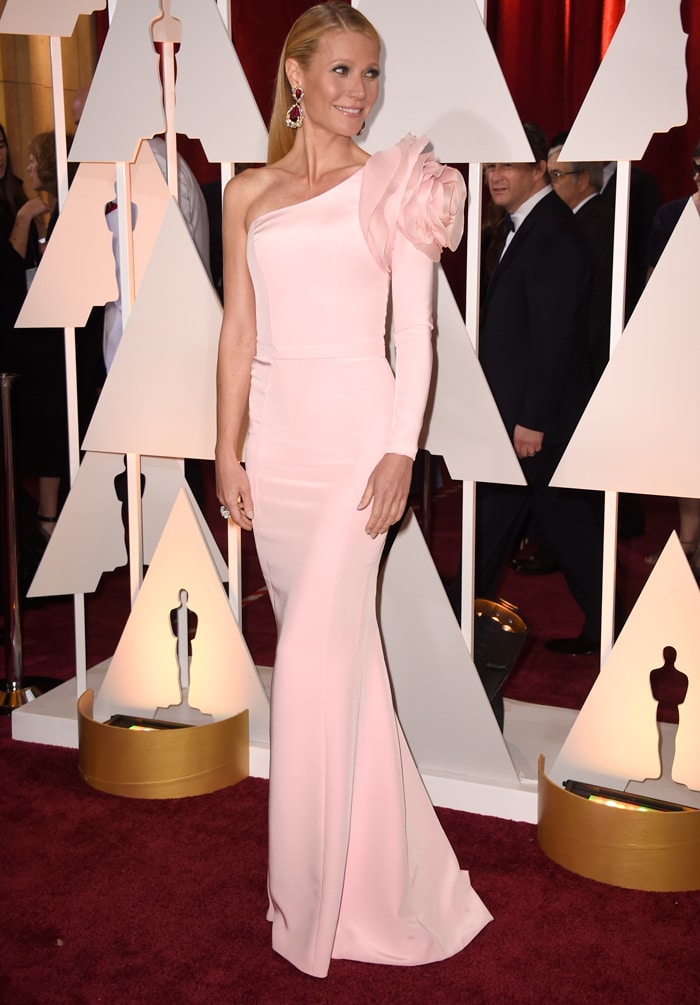 Last month, showbiz and fashion fans took instant exception to this Elie Saab jumpsuit in blush pink that Gwyneth wore to put a Broadway spin on rap numbers on Jimmy Fallon's show.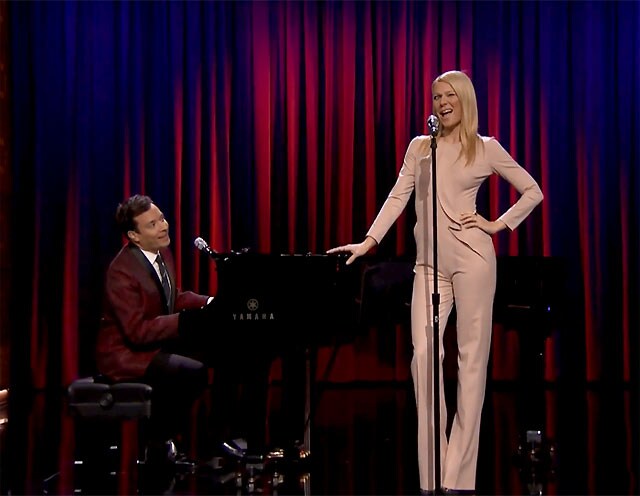 They also objected to the bubble gum-hued Michael Kors dress she presented a Golden Globe in some days earlier. Gwyneth smartly skipped the red carpet, thus dodging the worst of the fashion bullets that were sure to have been aimed at her.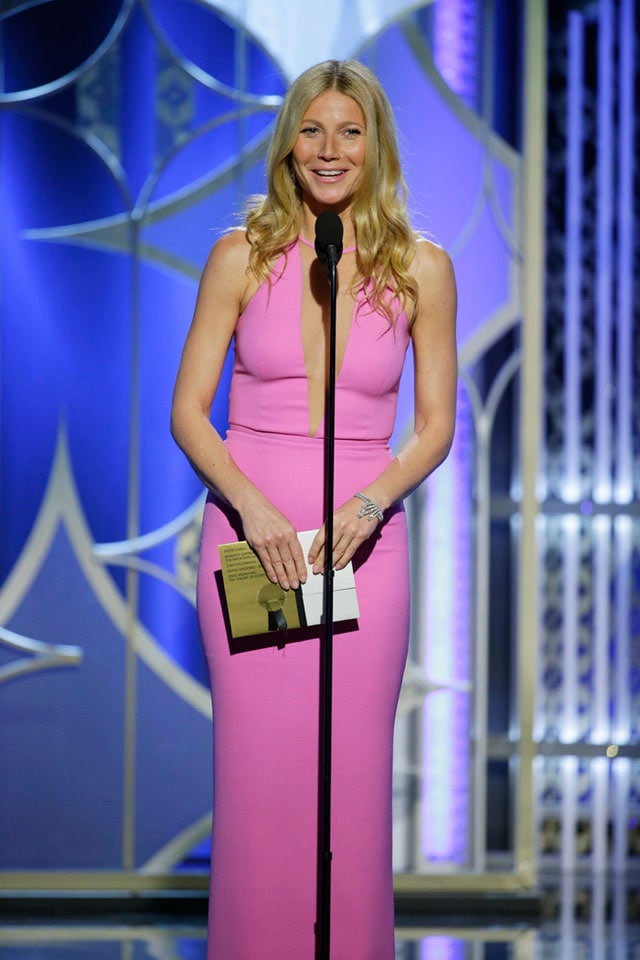 Twitter, however, was unforgiving. A sample:

Big ups to Gwyneth Paltrow for being the prettiest girl at an early 2000s junior prom.

- Katie Nolan (@katienolan) January 12, 2015
Gwyneth looked like beautiful Barbie who had consciously uncoupled from Ken. #GoldenGlobes

- Caroline Rhea (@CarolineRhea) January 12, 2015
Gwyneth, may we suggest blue? It would go a treat with your blonde hair. Or something metallic perhaps? The world is your fashion oyster.