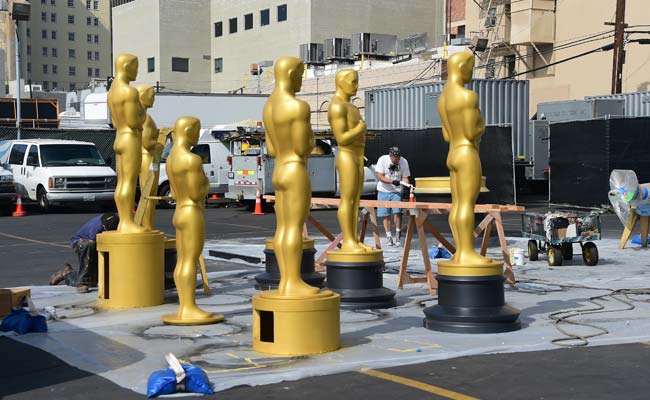 Los Angeles:
First time participant Paraguay is one of 81 countries ranging from Afghanistan to Vietnam entering films for the foreign-language Oscar, Academy Award organizers said Thursday.
The number of films is slightly below the record 83 submitted last year. The deadline for submissions -- one per country -- was October 1.
Notable submissions include Austria's "Good Night Mommy," which has garnered good reviews in the United States.
China will be represented by "Go Away Mr. Tumor" from director Han Yan about a young woman coping with cancer, while Japan's entry is Masaharu Take's "100 Yen Love" revolves around a shy woman who takes up boxing.
Paraguay's entry is "Cloudy Times," a documentary portraying director Arami Ullon's relationship with her ageing mother.
Afghanistan's "Utopia" is about an Afghan woman who travels to Britain for artificial insemination, while Vietnam's "Jackpot" is about a lottery ticket vendor's moral dilemma.
France will be represented for the first time in decades by a non French-language film. Its submission, "Mustang," is the first feature film of Franco-Turkish director Deniz Gamze Erguven about five sisters living in a village in northern Turkey.
The last time France submitted a non French-language movie was in 1960, when its Portuguese-language submission, "Black Orpheus," won the Oscar. France last won an Oscar in 1993 with "Indochine," starring Catherine Deneuve.
Rules require that films were shown in theaters in their home countries between October 1 last year and September 30 this year.
The list will be trimmed to nine contenders a week before the January 14 announcement of nominations for all categories at the Oscars, the climax of Hollywood's annual awards season.
The Academy Awards, scheduled to be held on February 28, is televised live in more than 225 countries around the globe.
The full list of this year's foreign language contenders can be seen at: http://www.oscars.org/news/81-countries-competition-2015-foreign-language-film-oscar