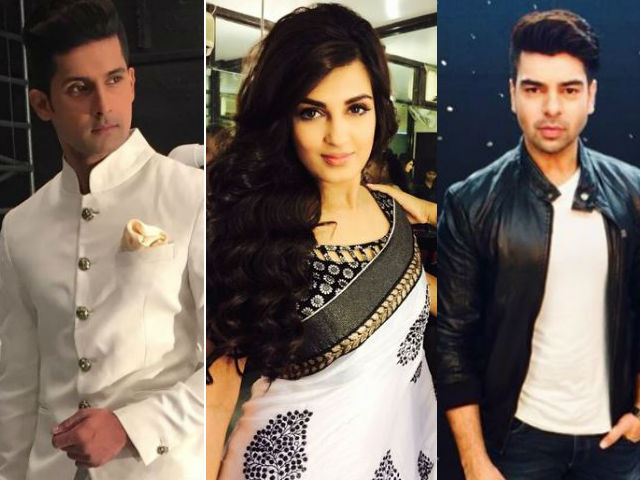 Highlights
Vipul Roy says his sister gets in to the flavour of the season
Ravi Dubey says he saw Raksha Bandhan as a time to bond with family
Shiny Doshi ensured her brother had a the biggest rakhi on his wrist
Mumbai:
From memories of unique
rakhi
s, excitement around gifts and family get togethers - Raksha Bandhan has been a special festival for a slew of TV actors for several reasons. Television stars shared memories of some cherished moments with their siblings.
Mouli Ganguly from
Jamai Raja
says that she used to make
rakhi
s for her cousins herself, while Meghna Naidu who plays the role of Hanan in
Amma
shared that she doesn't have a brother of her own and so a few of her friends have been like her brothers over the last 16 years.
Here is what other actors had to say:
Sumeet Raghavan, Badi Door Se Aaye Hain:
As kids we were excited because back then there used to be those sponge-type huge hideous
rakhi
s and we used to ask our sisters to get them. But it used to be fun.
Vipul Roy, F.I.R:
I have one of the best sisters in the world I could have asked for. She is my partner in crime. She used to fly down from anywhere in the world to tie me a
rakhi
.
I have a lot of fond memories because every year my sister keeps creating different kind of
rakhi
s, she gets in to the flavour of the season. So she has got me chocolate
rakhi
, gold
rakhi
, protein bar
rakhi
. This year she has done something very special, she has got me a watch that I always wanted and got 'Happy Rakhi Bhai' engraved on it."
Ravi Dubey, Jamai Raja:
During my childhood, all my cousin sisters would come to my place for Raksha Bandhan and we would have a typical family get together. I look at the occasion as a time for bonding with your family over food and gifts.
Eisha Singh, Ek Tha Raja Ek Thi Rani:
As a child, I used to always wait for Raksha Bandhan as I was always excited about the gifts I'd typically receive. Then on the occasion one year, my brother gave me money instead of a gift and asked me to buy whatever I wanted. I returned him the money telling him I don't want anything. I guess I never valued the materialistic aspects of it, just the attention and pampering.
Shiny Doshi, Jamai Raja:
My brother is four years older to me, so I look up to him. He is very protective about me, like most elder brothers are. On Raksha Bandhan, I used to make
rakhi
s myself and make sure that my brother had the biggest
rakhi
on his hand.
Meghna Naidu, Amma:
I do not have a brother but I have a few friends who have been like my brothers over the last 16 years. They are deeply protective of me and I value that. Today, they are scattered all over the world but I still post them their
rakhi
s and they send me gifts in return.
Mouli Ganguly, Jamai Raja:
I used to make ornate
rakhi
s myself and tie them on the wrists of my brother and cousins when I was younger. We used to prepare yummy food at home on Raksha Bandhan. We still share a special bond with each other, even though we don't stay close anymore.
Sartaj Gill, Ek Tha Raja Ek Thi Rani:
When we were younger, my sister and I would fight throughout the year but on the day of Raksha Bandhan, I would get up early, dress well and go out with mom to buy a gift for my sister.
(This story has not been edited by NDTV staff and is auto-generated from a syndicated feed.)