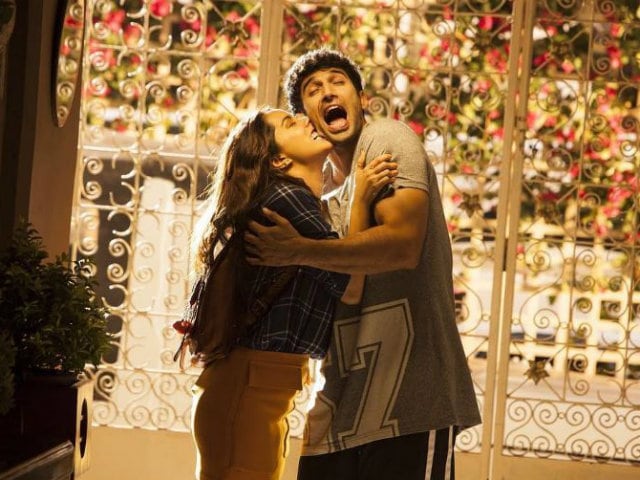 Highlights
'Most of the times you'll find us cracking inside jokes,' said Aditya
Aditya and Shraddha are also co-stars of 2013's Aashiqui 2
Directed by Shaad Ali, OK Jaanu releases tomorrow
New Delhi:
Ok Jaanu co-stars Aditya Roy Kapur and Shraddha Kapoor
shared a detailed account of the first time the two actors "properly met" on the Humans of Bombay Facebook page, and it's a fun read. Shraddha and Aditya were introduced ahead of their first film together - 2013's
Aashiqui 2
, in which Shraddha and Aditya played characters named Aarohi and Rahul, both of who were singers. At their first scheduled meet, Shraddha arrived ahead of Aditya at the Vishesh Films office, which produced
Aashiqui 2
, and it was Shraddha who tried to initiate a conversation. "I was like 'what's up Rahul?' said Shraddha. "We both just burst out laughing cause it was so cheesy," she added.
Shraddha said Aditya
was late for the meeting by 30 minutes and walked in "wearing shorts, a t-shirt and out of control crazy hair." One look at Aditya and Shraddha had a concern cropping up in her mind: "While leaving, I gave him a hug and only kept thinking...he's so tall, what am I going to do?" This is where Aditya stepped in and said: "That's actually when she started planning out all her heels in her head."
Shraddha and Aditya
are soon to be seen together in OK Jaanu
, a remake of Mani Ratnam's Tamil
OK Kanmani
. In
OK Jaanu
, Shraddha and Aditya play a young couple who meet in the city of dreams - Mumbai - and feature as the two halves of an 'ideal' no-strings-attached relationship.
Talking about his equation with Shraddha Kapoor, Aditya Roy Kapur described himself as Shraddha's "cooler half." He said that the secret behind the Shraddha-Aditya
jodi
working well is that they have evolved together in the past four years. "Most of the times you'll find us cracking these inside jokes and laughing about things that no one else gets and I guess that's why we work so well together- cause there are so many things only we know,"
said Aditya
.
"We've both even had some really weird times...I remember she freaked out when I told her that a fan had sent me a letter written in blood or how I went crazy laughing when she told me that a fan had sent her one 'good morning' message religiously, every day for two years," Aditya added. Read the full post by Shraddha and Aditya on the Humans on Bombay Facebook Page here:
Directed by Shaad Ali,
OK Jaanu
releases tomorrow. This is the second time
Shraddha Kapoor
, 29, and Aditya Roy Kapur, 31, are co-starring after
Aashiqui 2
.