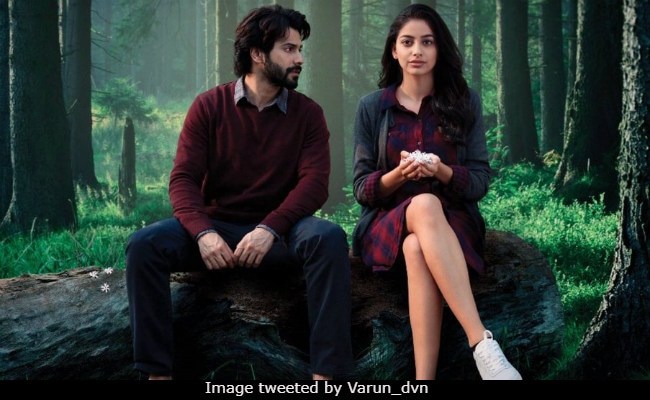 Highlights
October marks Banita Sandhu's Bollywood debut
This is also Varun's first movie with Shoojit Sircar
October releases on April 13
New Delhi:
The trailer of Varun Dhawan's new movie
October
raises a lot of questions and leaves them unanswered. The trailer tracks the story of Dan, a student of hotel management, who is currently employed as a trainee in a five-star hotel.
Varun plays the role of Dan
, while his fellow batch-mate Shiuli is played by Banita Sandhu. The trailer begins with Dan expressing his surprise over Shiuli's fondness for him. Then, the trailer goes into flashback which is a collage of the day-to-day encounters between Shiuli and Dan as they carry on with their daily chores at the hotel. After a sudden turn of events, Shiuli's friends find her admitted in the ICU when Dan learns that she had inquired about him.
This makes Dan curious about Shiuli's feelings for him and he grows affectionate towards her. Dan, who hardly ever spoke to Shiuli before, starts paying regular visits to the hospital and even tracks down her home somewhere in the hills. Towards the end of the trailer, he even makes a promise to never leave Shiuli alone again.
October
is indeed a story of love, confirmed Varun Dhawan when he shared the trailer with these words: "The wait ends! Here's a glimpse of the journey of Dan, Shiuli and their story of love."
October
is Banita Sandhu's debut movie in Bollywood while it also marks Varun's first project with the director.
Watch the trailer of
October
here:
At an event ahead of the trailer's release, Varun told the media that he's helping Banita cope with the ways of the film industry. "Banita is just 20 years old and does not know much about how the media functions here. She doesn't have a manger so Shoojit dada and I just want to make sure she gets the best and is comfortable cause meeting the massive media and paparazzi can be very overwhelming," IANS quoted him as saying.
October
is scheduled to hit screens on April 13.
(With IANS inputs)