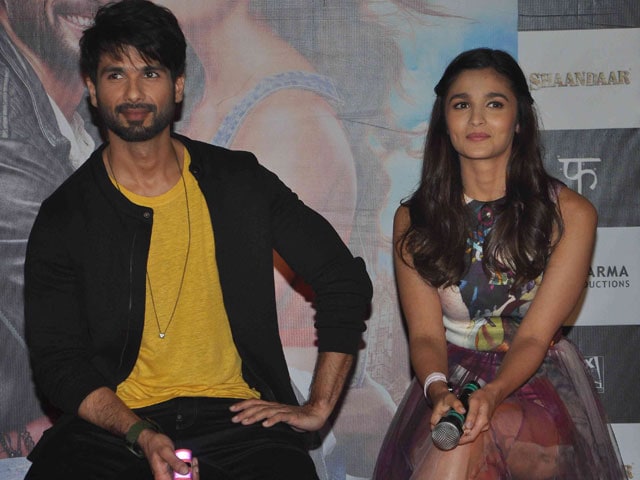 Mumbai:
Bollywood actor Shahid Kapoor said that his father Pankaj Kapur was jealous whenever he interacted with his co-star Alia Bhatt.
"While shooting, we both got along well. I had a great time and it is because of
Shaandaar
that I got to work with my dad and my sister Sanaah," said Shahid.
Vikas Bahl's
Shaandaar
will feature the father-son duo on screen for the first time. Mr Kapur plays the role of Alia's father, while Shahid plays a wedding planner in the film.
"Alia and my father had some connection. They engaged in long conversations and bonded over food. My father was jealous whenever I spoke to Alia. He was in a relationship with the format of the film. In the film, he plays Alia's father and thinks no one is good for his daughter," the 34-year-old actor said.
The
Haider
actor had a great time shooting with his father. "There was a scene where we did bungee jumping and I was tired as I had to wait for a long time with that harness. But my dad did not remove it even once. I removed it twice," he added.
Shahid has been directed by his father in the 2011 film
Mausam
. "He is a natural actor. When I first shot with dad, there were three to four retakes. I felt I was overacting. The most beautiful moment was that I got an opportunity to act with my dad in the same frame," he said.
Shaandaar
is scheduled to release on October 22.