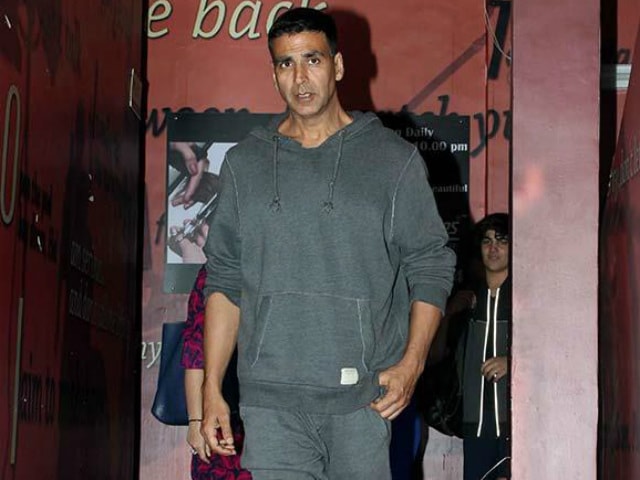 Highlights
A spokesperson for the actor denies that he was detained at the airport.
Akshay Kumar was last seen in Airlift.
He is currently filming Rustom, Housefull 3 and 2.0.
New Delhi:
Actor Akshay Kumar's team has said there is no truth to the report that he was detained at Heathrow Airport on Wednesday, allegedly for not having a valid visa. A spokesperson for the actor denies this happened and says he was allowed to leave the airport within a few minutes.
News agency PTI reports that the actor, who is a Canadian citizen, had to wait at the airport while authorities checked entry requirements and details of his passport. As a Canadian, Mr Kumar is allowed to be in the UK for upto 90 days without a visa, both as a tourist and on business. It is believed the UK authorities took longer to clarify this "fine-print," during which he had to wait in the general waiting area.
"It is being claimed that Akshay was 'detained', which is absolutely incorrect. It was just a delay for which immigration apologised and he went on with his day," a source close to the star told PTI.
The 48-year-old actor is in London to film his next project
Rustom
. Some media reports alleged that he was detained for an hour-and-a-half in the holding area of the airport after allegedly being found to be travelling without a visa. (Also Read:
Akshay Kumar and Much Mystery in Rustom First Poster
)
Akshay Kumar's team also denies some media reports which claim the actor tried to use his stardom to get special treatment. They insist he willingly complied with the request of the authorities, was soon out of the airport and is now busy with his shoot in London.
Akshay Kumar was last seen in
Airlift
and is currently working on two other films apart from
Rustom
-
Housefull 3
and
2.0
. (Also Read:
Revealed: Akshay Kumar as Villain Dr Richard in Rajinikanth's Enthiran 2
)