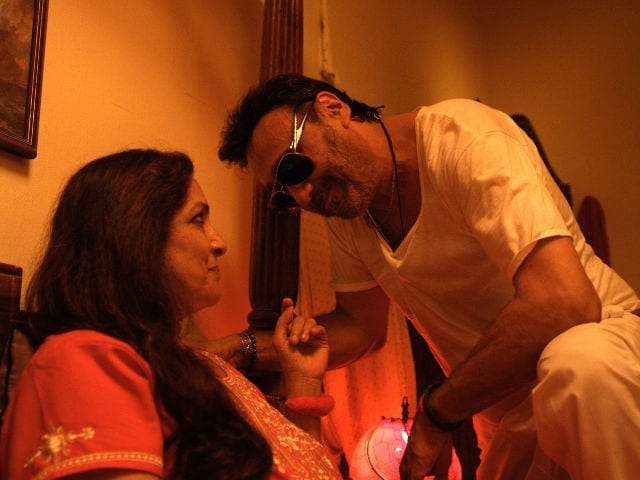 Highlights
Neena Gupta said shooting the film was a 'great experience'
I am sure the audience would enjoy it too, said Neena Gupta
The film will release online on Friday
New Delhi:
Actors Jackie Shroff and Neena Gupta will work together for the first time in upcoming shirt film titled
Khujli
. The film, directed by Sonam Nair, is about the secret desires and hidden fantasies of a middle-aged couple which they never discussed in a marriage of 25 years. Sharanya Rajgopal, Chief Writer and Creative Producer of Terribly Tiny Talkies, said that
Khujli
as a story hasn't been explored. "Right from the early stages of exploring this premise to roping in Jackie Shroff and Neena Gupta to finally executing Sonam's insane vision - this is one journey that we will remember for a very long time. This film is bold, funny and unique," he told news agency IANS.
"The monotony of a middle-aged couple's life taking a risque turn is what drew us in. The entire process of making this film has been a riot. Think about it, it could happen to any couple around us behind closed doors," he added.
Talking about the film, actor Jackie Shroff told IANS: "
Khujli
is a light-hearted film. I loved the story and the way Sonam Nair (director) narrated it. I really enjoyed working with the team of TTT." Actress Neena Gupta, who has featured on shows like
Saas
and
Ladies Special
, told IANS: "Shooting for
Khujli
was as much fun as reading its script. When actors have enjoyed the process of doing the film so much, I am sure the audience would enjoy it too. It was a great experience."
Khujli
will be out on Terribly Tiny Talkies on Friday.
(With IANS inputs)