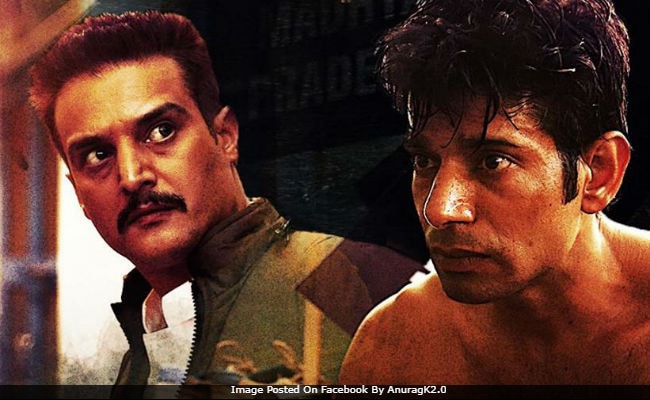 Cast: Vineet Kumar Singh, Rajesh Tailang, Jimmy Shergill, Shreedhar Dubey, Zoya Hussain

Director: Anurag Kashyap

Rating: Four stars


A boxing melodrama,
Mukkabaaz refuses to be boxed in
. It is at its best when the gloves are off. That is when it throws well-targeted hooks at the unbridled brutalities of the baddie - a ruthless custodian of upper-caste privilege who runs the Bareilly district boxing federation at his own whims and fancies - and, by extension, at the toxic forces that the thuggish MLC and his henchmen represent.
"
Hum Brahmin hain, aadesh dete hain
(I am a Brahmin, I call the shots)," he thunders late in the film, by which time we know well enough what this reprehensible man - Bhagwan Das Mishra (Jimmy Shergill), an ex-boxer and now a coach of sorts - is all about. Complete with a black moustache, bloodshot eyes and a propensity for vicious violence, much of which, mercifully, takes place off camera, he is an embodiment of unalloyed evil.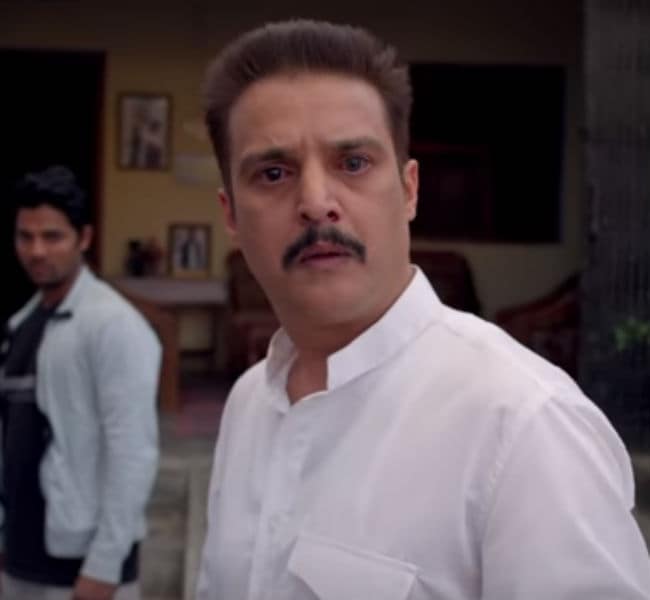 Subtlety isn't the film's forte. Parts of it veers towards the somewhat heavy-handed. But that is exactly how it is meant to be. The screenplay, which is credited to six writers, including director Anurag Kashyap and lead actor Vineet Kumar Singh (both of whom have their roots in Banaras), yields a lively, engaging film that is akin to a boxing bout - ballsy, no blows barred, filled with non-stop action, and marked by nifty footwork. A propulsive musical score by Rachita Arora adds an extra layer of muscle to the film.

Mukkabaaz, based on a true story, is a robust, raucous, rollicking ride through the muck of casteism, corruption and callousness. It defies expectations on many counts and eschews the shrill jingoism that is associated with Indian sports films. The protagonist isn't fighting under a flag nor are the people rooting for him motivated by national pride. He is in the game merely for survival - and love. His only intent is to work his way out of the misfortunes that his birth and station in life have heaped on him.

The hero, Shravan Kumar (Vineet Kumar Singh), barely educated, penniless and of lowly social status, has reason to abhor the man who would be god. "Naam Bhagwan hone se koi bhagwan toh nahin ho jaata (Just because his name is God does not make him god)," he says. And this after the young man has earned the boxing mandarin's wrath for life: he not only declines to do the latter's bidding, he also socks him smack in the face and leaves him with a bloodied nose.

Mukkabaaz, in its attitude towards caste oppression and cow vigilantism, is just as combustible and provocative. The film, in fact, opens with a sequence in which two cow traders are pulverized by a mob chanting Bharat Mata Ki Jai while the heinous act is recorded on a mobile phone.

The attackers are Bhagwanji's boys, a bunch of wannabe boxers masquerading with impunity as a lynch squad. So there is clearly more meat to the slyly subversive Mukkabaaz than the intense duels and violent skirmishes that take place inside and outside the boxing ring. It is the first Bollywood film that dares to call out the depredations of so-called gau rakshaks.

Mukkabaaz couches its politics in a construct that, on the face of it, could be described as a sports film, love story and family drama rolled into one. The first is, of course, centred on the hero's personal struggles to stay fighting fit and chase his dream despite the odds he is up against.


The second hinges on the plucky Sunaina (debutante Zoya Hussain), Bhagwan Das's mute niece, who uses a combination of sign language and mobile text messages to communicate with Shravan, who loves her to distraction. She reciprocates because she sees in the man the promise of a ticket to freedom from the suffocating milieu that she lives in.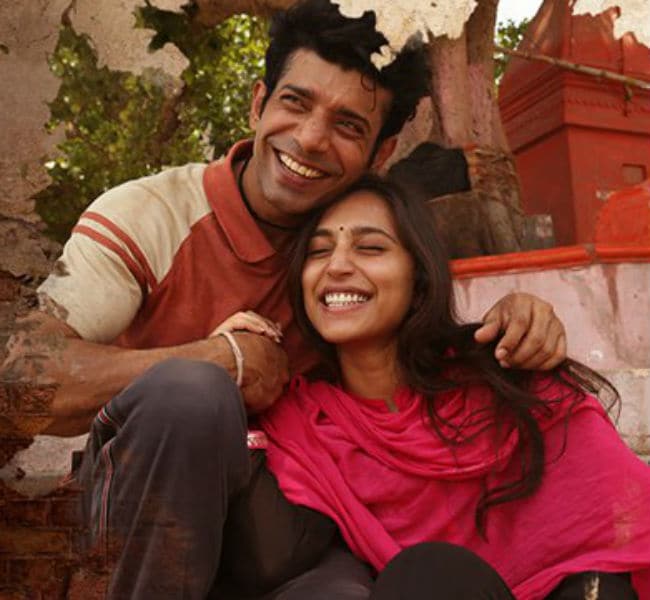 The third component of the narrative is built entirely around the activities of Bhagwan Das, whose writ runs unquestioned over Sunaina's timid father, who is 12 years older than his brother but completely at his mercy.

The enmity with Bhagwan Das costs Shravan dear. The latter is battered on several occasions to within an inch of his life by Bhagwanji's henchmen. During one such assault, aimed at a Dalit boxing coach suspected of cooking beef at home, he receives a blow on his head while the former goes into a coma.

Shravan finds solace in his unconditional love for Sunaina. But his life-affirming relationship with the spirited girl becomes a major red rag for Bhagwan Das. He redoubles his efforts to thwart Shravan's progress in the boxing arena.

And when Shravan and Sunaina are eventually united in matrimony with the acquiescence of the latter's father, Bhagwan Das is beside himself with rage. Seeing his plans to use the girl as a bait for a lucrative boxing tournament sponsorship deal with a brand ironically named Bedaag Detergent going up in smoke, the villain lets loose a reign of terror.

Shravan moves to Banaras and finds a new coach. Sanjay Kumar (Ravi Kishan) is the exact opposite of Bhagwan Das. He is a Dalit to boot. In a wonderfully written scene, Sanjay gets into an all-out verbal duel with Bhagwan Das and comes away with his head held high. His influence on Shravan is instant and salutary: after winning a state-level championship, getting the better of his former mentor's boys, Shravan lands a sports quota job with the Indian Railways. But the indignities show no signs of ending.

If Mukkabaaz is never less than riveting, much of the credit must go to the full-blooded, loose-limbed performance from Vineet Kumar Singh in his first starring role. While he looks and acts the part of a pugnacious pugilist, he handles the softer scenes, too, with ease and conviction.


The instantly arresting Zoya Hussain, who obviously has no spoken lines to deliver, is an absolute treat to watch. As the girl who does not have a voice but possesses a mind of her own, she uses her face, eyes and body and finger gestures to etch out a character of stunning depth. The ever-reliable Jimmy Shergill, despite the lack of nuance in the role he essays, is at the top of his game.
Mukkabaaz
packs a massive punch. Watch it because it is one of the more important films to have come out of the Mumbai movie industry in recent times.