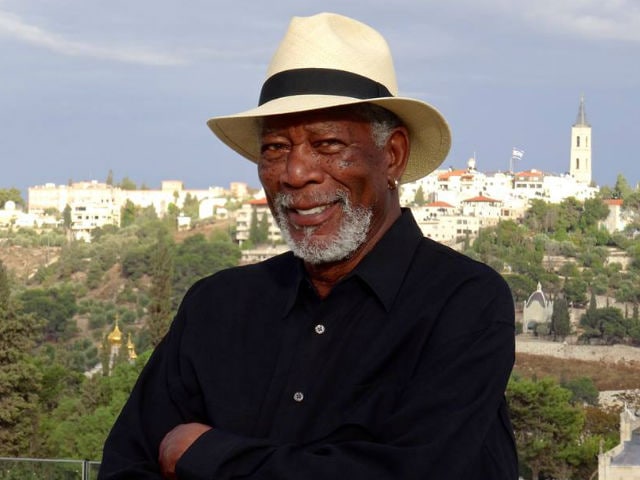 Highlights
Morgan Freeman was shooting for NatGeo series Story Of God
The Story Of God host said that India is an endlessly fascinating place
Story Of God also took him to Jerusalem and Egypt
New Delhi:
Hollywood legend Morgan Freeman's gig hosting the NatGeo series
Story Of God
brought him to India last year and the 78-year-old actor has now posted a throwback photo of himself between takes in Varanasi.
India wasn't quite what Mr Freeman expected. "For me, I was a little surprised by India. I was trying to understand how people associate with one God to another. It was completely interesting and new," he told news agency IANS earlier this month. He filmed here - in Varanasi and Bod Gaya - last November and said he'd like to return to film a movie. Here's why: "India is an endlessly fascinating place when you go from place to place to place to place and you see the differences. For instance, all the places we were in, Bodh Gaya and Varanasi, had fascinating differences. I think you would probably find that all over India." (Also Read:
Morgan Freeman Wants to Make a Film in 'Fascinating India'
)
Story Of God
, which has just started airing on NatGeo and has been given a prime Sunday slot has taken Mr Freeman around the world, from the Wailing Wall in Jerusalem to the pyramids of Egypt.
Morgan Freeman's casting as host of a show that attempts to decode the nature and mysteries of God has been hailed as particularly appropriate - he has played God twice, in the comedies
Bruce Almighty
and
Evan Almighty
.
And he may not be done with the divine just yet. "If the job comes along, the script is right, and the money's good," Morgan Freeman will play God again on the big screen.
Amen to that.