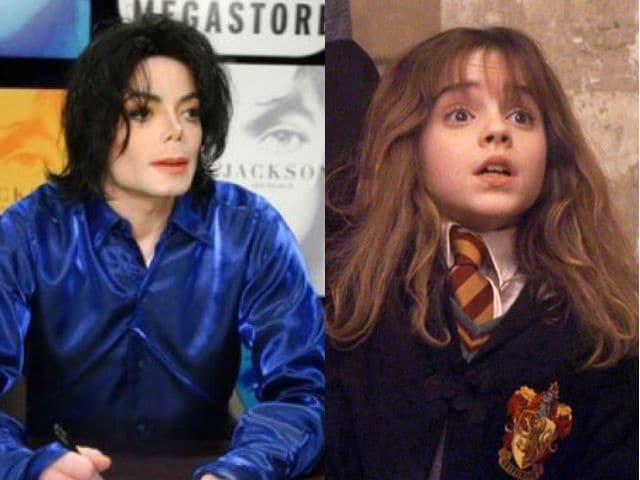 Highlights
Dr Conrad Murray says Emma Watson was his second choice
He says Jackson initially wanted to marry his 12-year-old goddaughter
'Michael told me he was almost as consumed with Emma Watson'
London:
Late King of Pop Michael Jackson wanted to marry his 12-year-old British goddaughter Harriet, and he later 'fell in love with'
Harry Potter
actress Emma Watson, according to Dr Conrad Murray, who is blamed for the pop star's death, reports
mirror.co.uk
.
His first choice for nuptials was Harriet, the 12-year-old daughter of
Oliver!
star Mark Lester, but Emma soon became his second choice, says the doctor, who has written a sensational tell-all book called
This Is It
about the bizarre, dark world of the 400 million-record selling megastar.
Dr Murray served as the pop icon's doctor for three years before he was found guilty of involuntary manslaughter in Mr Jackson's death in 2011, serving half of his four year sentence.
Dr Murray, 63, claims Jackson - who died of a prescription drugs overdose in 2009 - confided in him about his crush on Harriet.
"Michael fell in love with Harriet when she was roughly five years old," Dr Murray wrote in
This Is It
- named after the concerts at London's 02 Arena that Mr Jackson had been preparing for when he died.
"Then, by age 12, he grew to become fixated on her," he claims. "He wanted me to go with him to visit her father and to discuss plans for matrimony while in London, during the This Is It concerts. He told me Harriet's father was Mark Lester, his very close friend," he said.
In another claim about Mr Jackson's world, Dr Murray says the
Billie Jean
singer had a cardboard cutout of Emma Watson in his 60,000 pounds-a-month rented home in Los Angeles.
Dr Murray says: "Michael told me he was almost as consumed with British actress Emma Watson. He had 'fallen in love with her' when she was in her first
Harry Potter
film in 2001, when she was just 11. Emma was his second choice for a bride if things did not work out with Harriet."
Of his reaction to the star's confession, Dr Murray writes: "I was concerned that Harriet was legally far too young for marriage in most of the world. When I asked Michael how old she was, he said he was not sure, but thought she could be about 12 years old. I remembered saying to him in Trinidad and Tobago I'm familiar with some prearranged marriages, especially in the Hindu faith, but I don't think it's allowed for ages that young."
"He said he planned to have someone review the legality and ramifications of marrying someone as young as Harriet when he arrived in London. He wanted me to visit Harriet's father with him so he could discuss the ramifications of marrying someone that young in the western world," he says.
He claims the megastar told him: "You must swear you will never say a word to anyone about this. Only you will know when the time is right."
(Except for the headline, this story has not been edited by NDTV staff and is published from a syndicated feed.)