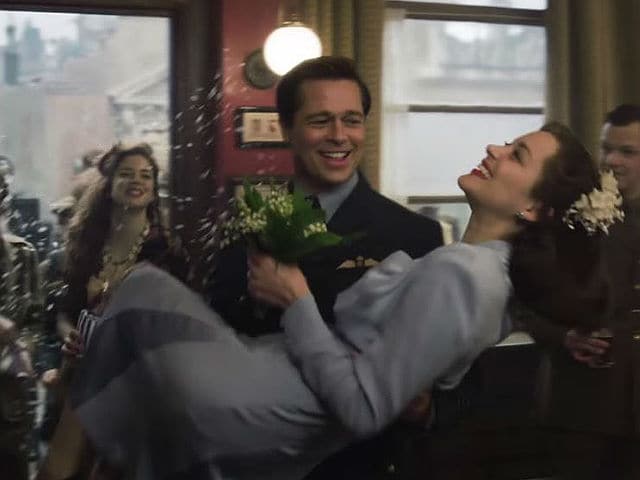 Highlights
Marion Cotillard and Brad Pitt co-star in World War II drama Allied
We rehearse and had a very determined choreography, she said
She said Brad's commitment to learn French was impressive
Los Angeles:
Actress Marion Cotillard says shooting an intimate scene with actor Brad Pitt in
Allied
was awkward. The 41-year-old actress says that one particular scene, in which their characters get up, close and personal in the back of a car during a sandstorm, left the pair in fits of laughter because it was "so weird" to have every step planned out for them, reports
Female First
.
"We rehearse and had a very determined choreography, and then it allows you freedom," Marion said.
"When you know exactly what your body will do, then you can act and you can be free to give the emotions and give the feelings because you won't think, 'What am I going to do next? Am I going to go on top of him?' It's an awkward situation. We laughed because you need to get it out because this is so weird. And so you get this time of looking at each other and saying, 'Okay, this is so weird.' And then we go into this and then I'm going on top of you and then we are going to kiss," she added.
The actress even had to teach Brad how to speak French for the role, as
Allied
is the story of a Canadian intelligence officer (Brad Pitt) meeting a French Resistance fighter (Marrion Cotillard) during World War II.
"He had this commitment to learn French the best he could, which
was really, really impressive
, so I helped him by being very tough," she said.
"I was very honest with him. But at the same time, I really wanted to support him in this process that I went through, and I know how hard it is," said Marion, who was
rumoured to be the reason for split between Brad and Angelina Jolie
.
(Except for the headline, this story has not been edited by NDTV staff and is published from a syndicated feed.)