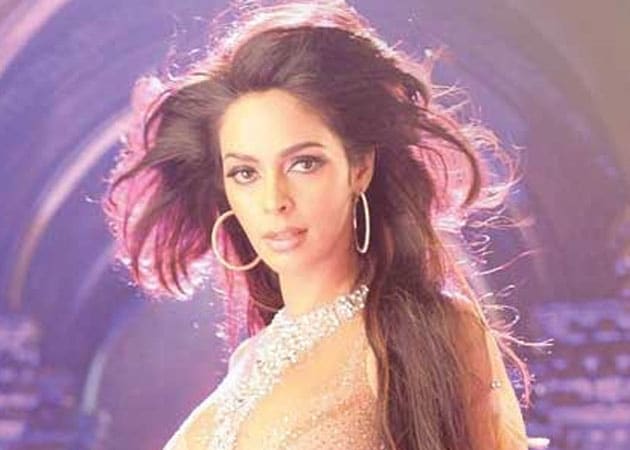 Hyderabad:
The Hyderabad police on Thursday booked Bollywood actress Mallika Sherawat for disrespecting the national flag.

On the direction of a city court, a case against the actress was booked at Falaknuma Police Station in the old city of Hyderabad.

A police officer said a case under Prevention of Insults to National Honour Act, 1971 was registered.

Two citizens had filed a petition in the court, directing the police to book the actress for insulting the national flag in her upcoming film Dirty Politics.

Mallika had wrapped a tricolour on her body on the movie poster. She was seen sitting on the roof of a car with red beacon.


This is the second case which has been booked against her in Telangana state. Last month, police in Karimnagar had registered a case against the actress under different sections of various acts pertaining to the state emblem and national flag.
Police took the action on the direction of a local court. Last week, on a public interest litigation, the Hyderabad High Court had issued notices to Mallika Sherawat and the central government.
The petitioner alleged that Mallika's act amounts to "obscene use of the Indian tricolour". He further stated that the state emblem of India has been used for cheap publicity and that the poster insults India's honour.