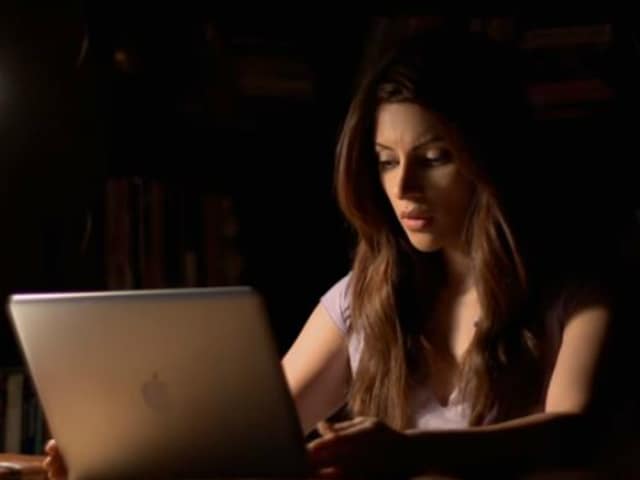 Highlights
The first episode of Shama Sikander's Maaya releases on January 27
Web series Maaya is directed by Vikram Bhatt
It also stars Vipul Gupta and Veer Aryan
New Delhi:
The trailer of Shama Sikander's upcoming web series
Maaya
was unveiled earlier this week and has taken the internet by storm for its striking likeness to Hollywood erotic film
Fifty Shades Of Grey
. Directed by Vikram Bhatt,
Maaya
stars
Shama Sikander as one half of a married couple
and as a character who is guided by her secret sexual desires.
Yeh Saali Zindagi
actor Vipul Gupta plays the role of her saviour, with whom she indulges into her sexual fantasies. Actor Veer Aryan features in the role of her husband. Vikram Bhatt is the director of films like Inteha, Aetbaar, Shaapit, 1920 and Dangerous Ishq while Shama has also been part of erotic short film
Sexaholic
. Shama is best known for her role in TV series
Yeh Meri Life Hai
, which ran from 2003 to 2005.
The trailer of
Shama Sikander's Maaya
begins with Shama submitting to her desires and takes a surprising turn when she ends up in a hospital bed. It is known that she suffers from Retrograde Amnesia, a condition of memory loss, as a result of which she has no recollection of the past six months. Suspicion leads her husband to find out about her secret affair from her personal blogs and he decides to take revenge. The trailer ends on a dramatic note as each of the characters go through an emotional upheaval.
(Viewer discretion advised. Some content in this video may be unsuitable for children.) Video: Watch the trailer of Shama Sikander's Maaya
Shama Sikander confessed to have been diagnosed with bipolar disorder
five years ago. Earlier in December, she opened up about the extent of her struggle with the psychological disorder. The 34-year-old actress explained she was "bored" with herself and with her life, reported
Times Of India
. "I started finding conversations boring. I didn't want to meet anyone and stopped liking myself. Everybody I met during that phase was bored of life. My career and love life added to the stress. I wasn't eating or looking right. This can't be overnight; I am sure it must have been accumulating since several years,"
Times Of India
quoted her as saying.
Shama also opened up about her ordeals and said that she even tried to end her life but was saved after her family members rushed her to the hospital, the Times Of India report added.
The first episode of Shama Sikander's
Maaya
releases on January 27.