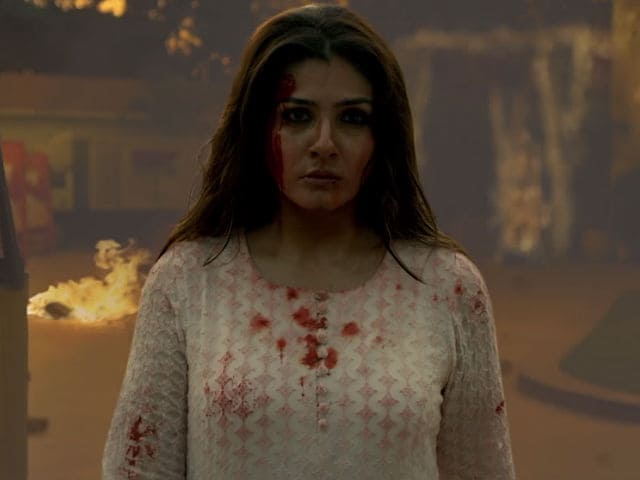 Highlights
Raveena Tandon said that CBFC believes in her film's message
There is a need for amendment in laws, she said
Raveena Tandon's film is scheduled to release on April 21
New Delhi:
Actress Raveena Tandon says that the Central Board of Film Certification (CBFC) must revise its rules to suit today's time. Raveena's film
Maatr is awaiting the decision of CBFC's revision committee
after the Censor Board first refused to grant a certification to the film due to some alleged disturbing scenes, reports PTI. Raveena, 42, said: "CBFC is bound by certain laws that were made several years ago. Time has come for a change as we talk about progressive India. So there is a need for amendment in laws." The actress also told PTI that the Censor board believes in the cause of her film but are bolund by rules. "The plus-point is CBFC believes in (the film's) message as statistically crime against women is on the rise.
Maatr has a strong message
and CBFC believes a film like this should be shown to people, but their hands are tied," reports PTI.
"If we get 'A' certificate for the film then why there are so many cuts? It's like the audience would not understand what we are trying to show. It's time that we change the laws as per today's time," Raveena added. In
Maatr
, Raveena Tandon plays the role a mother of a young girl who was raped.
Raveena's character vows to avenge her daughter's culprits
when the law and justice systems fail to do so.
"I can count films whose sense of humour was vulgar but there was no objection made. Now with
Maatr
, when we are showing the reality, objections are being raised and it is surprising," she said.
Meanwhile, Raveena also said that the CBFC hasn't objected to the scenes but to the language in the film. "As far as I know there was no objection for this (the scenes), the objection was to the language. There is a strong language in the film. We have tried to show reality in this film as we feel till the time you don't show the reality to people they will remain indifferent and the message will get lost," Raveena said.
A CBFC official told PTI that the board will soon announce their decision regarding
Maatr
. "They are yet to give certification to the film and they will come out with their decision soon," an official was quoted as saying.
Maatr
is scheduled for April 21 release.
Raveena Tandon was last seen in a small role in Anurag Kashyap's 2015 film
Bombay Velvet
.