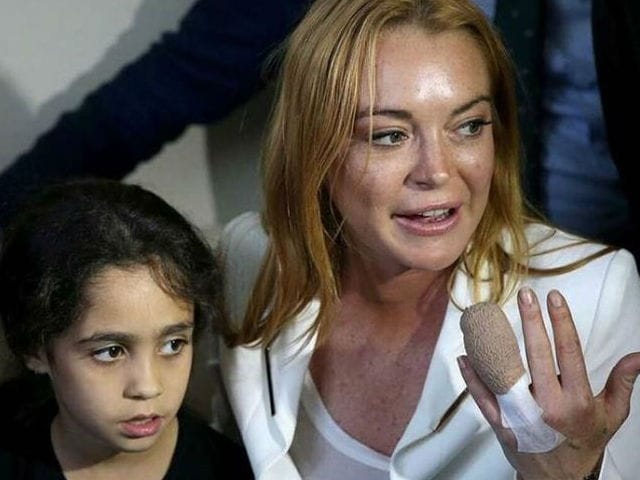 Highlights
Lindsay Lohan almost lost a finger in a boat accident
Lindsay had to undergo a surgery over the weekend
She was photographed helping Syrian refugees in Turkey
Ankara:
Actress Lindsay Lohan returned to her charity work following her boat accident, in which she "almost lost" one of her fingers.
The 30-year-old almost lost her finger over the weekend when she injured herself while trying to anchor a boat by herself. But she was back in Turkey to helping Syrian refugees on Tuesday, reports
TMZ
.
Lindsay, with a bandage on her hand, was photographed arriving in the suburb of Sultanbeyli, where she met with the Mayor and helped a family move into a new home.
The
Mean Girls
star earlier said she had to have surgery to take care of her finger tip.
At that time, she posted on Snapchat: "This is the result of me trying to anchor the boat by myself. My poor finger. I almost lost my finger from the anchor. Well, I lost half my finger, thank goodness we found the piece of my finger. I just had surgery to fix it. It hurts so bad."
(This story has not been edited by NDTV staff and is auto-generated from a syndicated feed.)