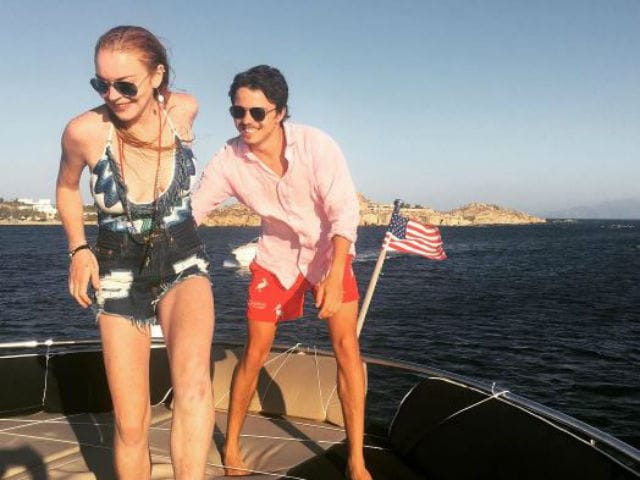 Highlights
Lindsay's call for help were heard by neighbours
Police arrived at Lindsay's home ten minutes after the altercation
But the couple had already left and no arrests were made
London:
Actress Lindsay Lohan has reportedly accused her fiance Egor Tarabasov of trying to strangle her during an argument at her residence here.
Police smashed her front door open, which showed signs of damage, after calls for help were heard by neighbours as she ranted at the 23-year-old Russian millionaire on the morning of July 23, reports
dailymail.co.uk.
In a video, which was filmed by a neighbour and obtained by
The Sun newspaper
, shouted her name and address.
"Please, please, please. He just strangled me. He almost killed me. Everybody will know. Get out of my house," she screamed.
"Do it. I dare you again. You are crazy. You sick. You need help. It's my house, get out," Linday continued.
Just ten minutes after the altercation, police arrived at Lindsay's Knightsbridge property in west London and forced their way inside, but the couple had already left and no arrests were made.
The 30-year-old star had earlier also accused Egor, whom she has been dating for seven months, of partying with a prostitute.
(This story has not been edited by NDTV staff and is auto-generated from a syndicated feed.)