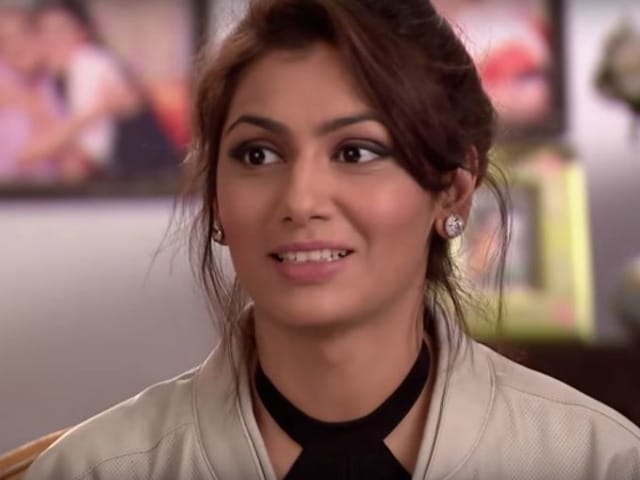 Highlights
Abhi pretended to be unwell and sought Pragya's attention
Pragya failed to see through Abhi's trick
Meanwhile, Tanu arrived and asked for her special Valentine's Day gift
New Delhi:
The
Kumkum Bhagya
episode on Tuesday was overloaded with love and mush. Abhi and Pragya appeared desperate to share their feelings for each other but they face hurdles at every turn, which (sort of) adds a hilarious twist to the episode. Abhi pretended to be unwell and sought Pragya's attention. Pragya, who failed to see through Abhi's trick, treated Abhi like a patient and prepared some medicinal remedies for him. Abhi who gulped down the meds, blurted out that
it's Valentine's Day
and they should be exchanging chocolates and not medicines. Later, Abhi was spotted complaining to Purab that his plan failed.
Meanwhile, Tanu arrived and asked for her special Valentine's Day gift. Tanu was desperate to keep Abhi occupied and dragged him out of the Mehra residence. Meanwhile, Purab complained to Pragya that she is being overtly careful and not letting Abhi confess his feelings for her. Both Purab and Dadi made Pragya understand that Abhi's quirky antics are to actually make Pragya reveal her feelings for him. Purab also pulled a stunt and decorated Abhi's room with rose petals so that Abhi thinks it's the surprise Pragya has planned for him.
Meanwhile, Abhi entered his room and was stunned to see the decorations. Intially Abhi was disgusted thinking that the decorations have been done by Tanu but Abhi simply could not stop smiling when he was told that it was a result of Pragya's efforts. In the sneak peek of the next episode, Tanu appeared to be rather upset with Abhi's intimacy with Pragya and the two could be seen having an ugly fight.