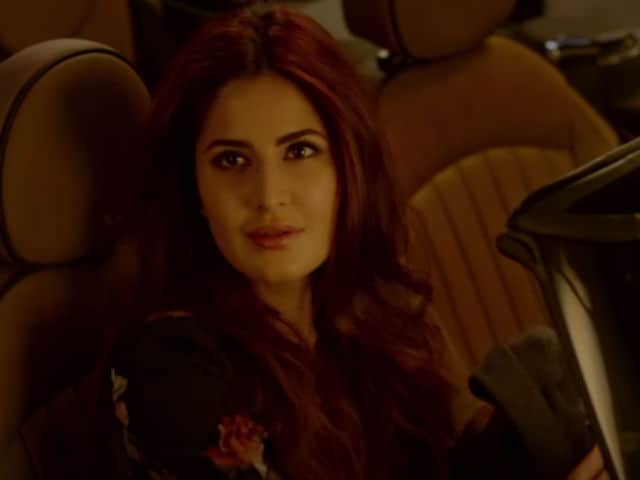 New Delhi:
Actress Katrina Kaif has rubbished rumours that the cost of her hair colour, which she sports in
Fitoor
is Rs 55 lakhs.
"I don't even think that's possible, even if you want to. It is a kind of slightly sensationalised piece of news that comes out and gets highlighted, which turns out to be baseless," Katrina told IANS in a telephonic interview from Mumbai.
Regarding her hair colour and style in the film, Katrina said that it was director Abhishek Kapoor's idea "with a symbolic connection."
"This was an idea which Abhishek had. The thought behind it was that when the leaves fall in Kashmir and the whole ground turns red. It was a symbolic connection as the colour red signifies passion, love and fire," she added.
"We took a lot of pictures and discussed once we had locked in on the hair colour, and then just took one day to do it and shot the whole film in three to four months. Then I dyed the colour back, and it was black again," she said.
Katrina has even issued a statement denying the rumours around her multi-million hair colour, which according to the gossip mills, could have been used to fund education for several students.
"The wonderful thing about being an actor is that people are interested in what you do. But there are also several misleading and untrue articles that come out. And because I am not on any social media platform yet, I don't have the chance to contradict every rumour," said Katrina.
"The team, who worked on my hair, did a great job. It was a great idea put forward by Abhishek. As kind and wonderful that our producers are, I don't think they are that kind. I don't think I would have been very nervous had Abhishek not been very confident in supporting me," said Katrina. (Also Read:
What Does Katrina's Red Hair in Fitoor Signify? Abhishek Kapoor Answers
)
Abhishek has also clarified that there's no truth to the 55 lakh story.
"I can't help but smile when I read these speculative reports of money spent on Katrina's hair. They are outrageous. But what's important is Katrina and Tabu (who also sports red hair) both look amazing and in my humble opinion, their hair even more so. So let's just compliment the ladies," Abhishek said in a statement.
Fitoor
is an adaptation of Charles Dickens' novel
Great Expectations
and also stars Aditya Roy Kapur.
Fitoor
will release on February 12.