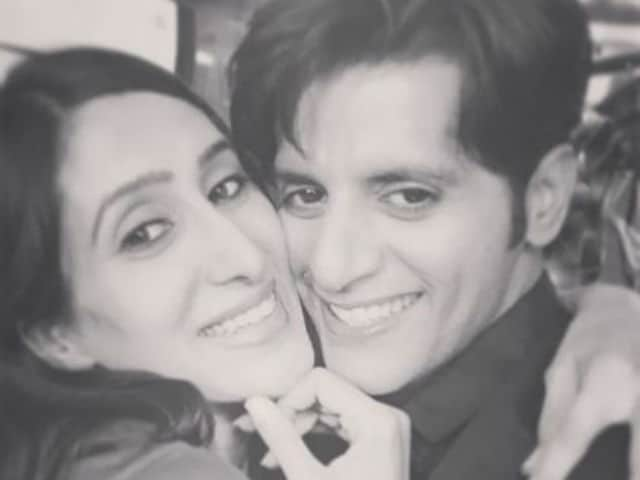 Highlights
Karanvir and Teejay are expecting their first child after 10 years of mar
The baby is expected on November 11 this year
Karanvir was last in TV show Qubool Hai
New Delhi:
TV stars
Karanvir Bohra and Teejay Sidhu
are expecting their first child after 10 years of marriage.
Teejay, who is reportedly four months pregnant, has quit her show
Santoshi Maa
"The news came as a pleasant shock. Karanvir didn't believe me at first when I informed him. In fact, it took us some time to digest the news. I'd signed a three-year contract for my TV show, and I wasn't expecting a little person just yet. But of course, we are thrilled! Work can wait. Now, it's time to trust God's timing and his plan," Teejay told
Times of India
Karanvir added, "The baby is expected on 11-11, a sign that it's the right time. Tee and I believe in angel numbers, and this is one of the most auspicious ones. Some days, we still can't believe it." As for the name, they both say, "We haven't thought that far ahead yet!"
Karanvir Bohra, who was last seen in TV show
Qubool Hai
, married Teejay Sidhu in 2006 in Bangalore.