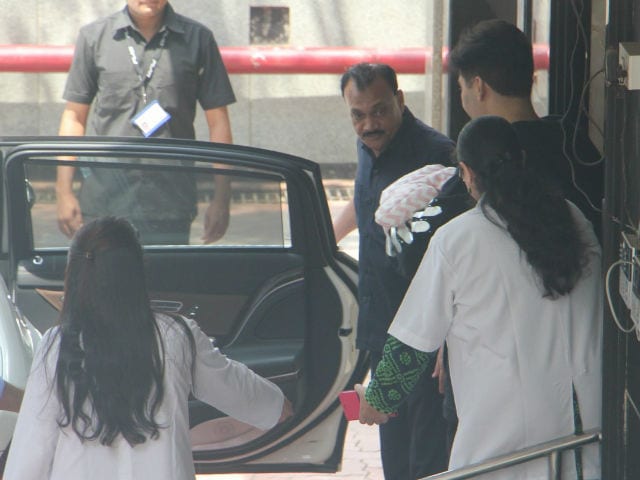 Highlights
Roohi and Yash Johar were born via surrogacy
They were born prematurely and hence kept in NICU
Karan visited his children regularly while they were in hospital
New Delhi:
Filmmaker Karan Johar took his twins, Roohi and Yash Johar, home on Wednesday afternoon. Roohi and Yash were born prematurely on February 7 and were in the Neonatal Intensive Care Unit (NICU) of Mumbai's Surya Hospital. "The children were admitted on February 7. They were born premature at 30 weeks. They are now 37 weeks old. Today was the 50th day of their admission to the hospital," a source told news agency IANS. Karan Johar regularly visited his children while they were in the hospital with his family and friends. Karan Johar, 44, was photographed carrying one of his children while the other was cradled in the arms of another lady (whom we couldn't recognize). Karan's security team was on its toes as Karan Johar carefully carried his children from the hospital to his car. Earlier, Karan told news agency PTI that he will soon share the pictures of his children. He said: "I am very
excited to share the wonderful visual of my children
with everyone but at the right time."
Here are some pictures of Karan Johar with his children, Yash and Roohi: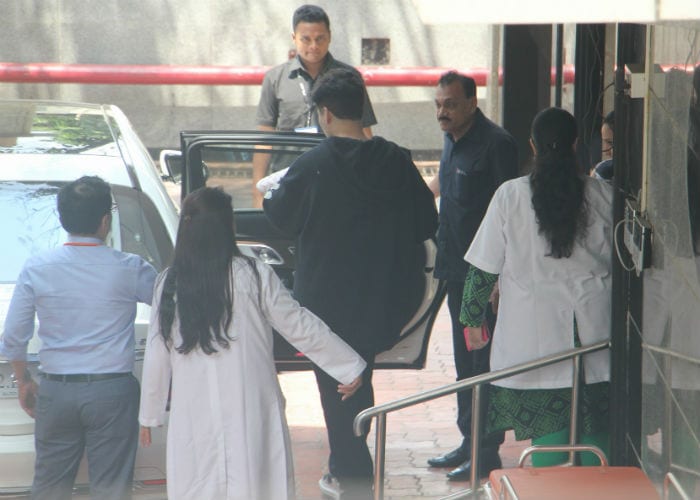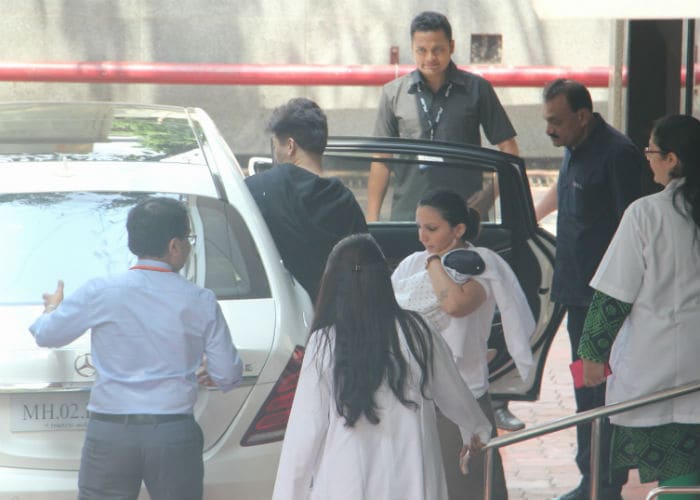 On Monday, Karan Johar
visited his twins with actress Alia Bhatt
, whom he launched in
Student of The Year
and collaborated in films like
Badrinath ki Dulhania
and
2 States
.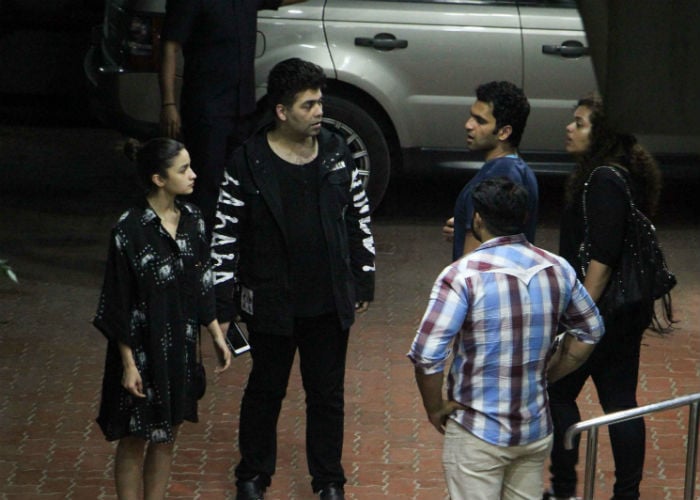 This week, Karan also shared a post in which he talked about how '
terrified' he was when his babies were born prematurely
. He wrote: "Knowing that there were complications with my babies' birth owing to how soon it was, I was terrified. All I wanted to do was hold them and protect them but they needed to be in the NICU. It was painful to see how tiny they were. Thankfully, I had a great support system. Roohi and Yash were in the hands of the most competent and patient doctors. Something that had its roots in an ordeal, soon turned into an experience that I will never forget."
Read Karan Johar's post here:
My mother and I remain eternally grateful from the bottom of our hearts for all the love and care that were given to Roohi and Yash Johar... pic.twitter.com/G18HsgTkXl

— Karan Johar (@karanjohar) March 27, 2017
Earlier this month, Karan Johar announced "new additions" to his family in a Twitter post and said that it was "an emotional yet well thought decision." He wrote: "I'm ecstatic to share with you all the two most wonderful additions to my life, my children and lifelines, Roohi and Yash." Talking to news agency PTI Karan JOhar said that meeting his children for the first time was the "most surreal" feeling. "When I saw them for the first time, I didn't realise there were tears rolling down. I couldn't believe they were two big pieces of me who are staring at me, who are innocent, vulnerable. It was the most surreal overwhelming emotion I have ever experienced," he told PTI.
Karan Johar named his son after his late father, filmmaker Yash Johar and his daughter Roohi's name is a rearrangement of his mother Hiroo Johar's name.
Karan Johar last directed 2016 film
Ae Dil Hai Mushkil
.
(With PTI inputs)