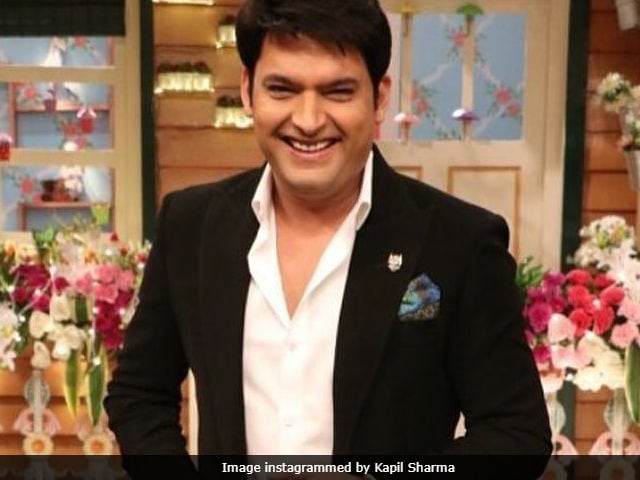 Highlights
After his fight with Sunil, Kapil said he started 'drinking heavily'
Kapil says the version of his fight with Sunil has been exaggerated
Kapil Sharma's new film will be out in November
New Delhi:
Kapil Sharma's
show taking a temporary break
got many thinking that the stand-up comedian's time is up but
The Kapil Sharma Show
frontman says otherwise. Speaking to
Bollywood Hungama
, Kapil Sharma said that he had become weak physically and emotionally and therefore he had to take a break to get back in form. "
Main thoda phisal gaya ttha. Abb sambhal gaya hoon
(I slipped now I've regained composure). Health issues
hain
. I've checked into an Ayurveda clinic for complete detoxification. They're saying I've to stay here for forty days. But I won't be able to stay that long. I've a film coming up in November." Kapil Sharma says his fight with Sunil Grover (yes, the mid-air fight which was the lead story of every gossip magazine for weeks) affected him deeply. "I started drinking heavily. It was so unnecessary and so painful."
Kapil Sharma and Sunil Grover parted ways after their altercation and things went south for Kapil and his show thereafter. Several of his teammates - Chandan Prabhakar, Ali Asgar - followed Sunil's suit and quit the show. Chandan returned while Ali, who quit Kapil's show citing creative differences, joined his rival Krushna Abhishek's series. Apart from the reshuffling of his actors, Kapil Sharma featured in headlines after
he couldn't shoot for promotional episodes
with several Bollywood celebrities such as Shah Rukh Khan, Ajay Devgn and Anil Kapoor. "
Do you think I am so stupid
as to turn away big stars like Shah Rukh Khan and Ajay Devgn? They all knew what my problem was. They all saw how I was suffering. They were all very caring. None of them minded. Only a section of the media made me sound like this arrogant monster that was using his health as an excuse to turn away stars just to satisfy my ego," Kapil told
Bollywood Hungama
.
"Arjun Rampal had to go without recording. But he came back because he knew what I was going through. When Anil Kapoorji came and I was not up to shooting, I decided I will stay on the set and just sit there quietly. But when he saw my condition he refused to shoot and told me to take it easy," he added.
Wondering why Kapil never said anything before? He told
Bollywood Hungama
: "When I am misunderstood I clam up. But now I realize it was a mistake to not put forward the truth. A section of the media took advantage of my silence. Painted me as an arrogant brat."
The Sunil Grover vs Kapil Sharma Episode
Going into the details of his mid-air fight with Sunil Grover, Kapil said: "I admit there was a problem. And I've paid a heavy price for it. But what was reported was grossly exaggerated and almost entirely fabricated. It was said that I asked that food be served to me first on the flight and that I got angry and I threw a shoe at Sunil. All these stories of shoe-throwing and tantrums were started in a section of the digital media."
When told that people from his team leaked the news to media, Kapil said: "Maybe I should be more careful about the people I trust."
Kapil reached out to Sunil Grover on Twitter after their fight but the latter never returned to the show. "I think he has other commitments now, like live performances, etc. But he knows the show is as much his as mine and open to him any time he wants," Kapil told
Bollywood Hungama
.
To his fans Kapil Sharma said: "I am not done yet. My show is far from over. We will be coming back stronger than ever as soon I've recovered."
Kapil Sharma debuted in Bollywood with
Kis Kis Ko Pyaar Karun
, which tanked at the box office. His second film
Firangi
will release in November.