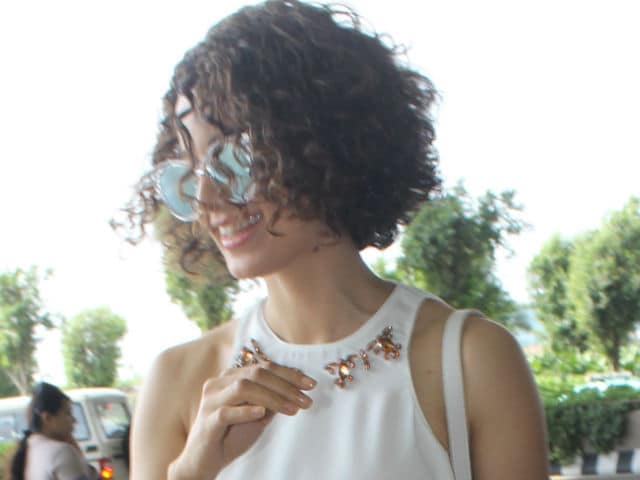 Highlights
Kangana Ranaut launched her collection for a fashion brand in Noida
I love trying my hand on fashion designing, said Kangana
She said people follow her style because they can relate to her thinking
New Delhi:
Actress Kangana Ranaut said that her ideology of being a strong, independent woman reflects in her fashion choices, something young women identify with.
Kangana said that people follow her style because they can relate to the
modern thinking
that comes across in her choice of outfits.
"I think women identify with the ideology that I stand for - to follow your own path, be your own person and have your own life and priorities and not be a quintessential Indian woman who puts herself below everyone. That ideology comes across in my clothes," said Kangana, who has turned fashion designer for high-street fashion brand VERO MODA.
"Anything that concerns art is not about the certain person. It is about the ideology, expression and thought behind it," said the actress at the launch of her French Riviera inspired collection in Noida.
The actress has personally worked on silhouettes and fabrics for the upcoming two limited edition collections for the brand.
"I love trying my hand on fashion designing. That has been on my mind for a while now. There were many offers but I wanted it to be with somebody who has the right infrastructure and platform, like the fabrics and the production quality have international standards. So, for me it was easy to collaborate with Vero Moda," she said.
"I have designed the collection myself. I am the one who decides the silhouettes and fabrics and Robert (designer) handles the production and helps me with other things. I needed that kind of support," she added.