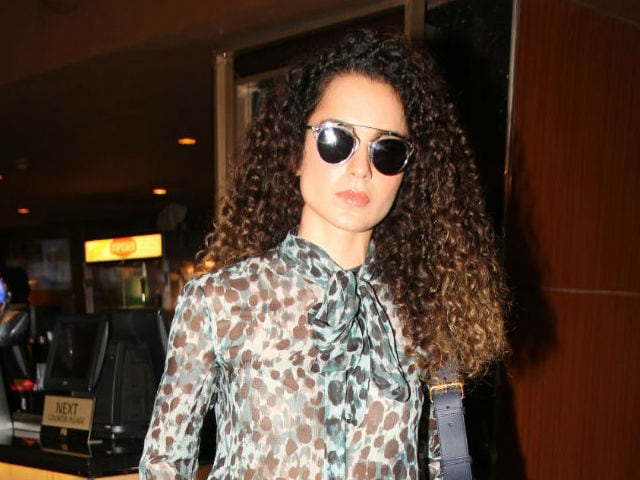 Mumbai:
Actress Vidya Balan has been applauded for doing movies centered around women like
Kahaani
and
The Dirty Picture
, and she feels that there is no harm in calling then 'women-centric' films.
"It's been the norm; every film is 'male-centric'. The identity of the character is missing, vague. When we see film with woman in the lead, it is a woman-centric film. I think there is no harm in pronouncing films as women-centric. At this point of time we need it, may be after sometime we won't need it," Vidya said on the sidelines of MAMI Mumbai International Film Festival.
Actress Kangana Ranaut, however, thinks it is not about male or female-centric films, it is about characters. "I think it is not about male or female centric films but about the character one plays on screen. The characters are remembered," she said.
The two actresses were speaking at a session on 'Women in Films' at MAMI festival, where veteran actress Shabana Azmi and director Kiran Rao were also present.
Complimenting Vidya and Kangana's work, Shabana said, "There were lot of women-centric films with Nutan, Meena Kumari, Mala Sinha, then there came a phase where women were shown as a forgiving wife, sacrificing sister, loving mother, it was all stereotypical."
"It is a happy time as women are playing protagonist in films," she said.
Shabana added she fails to understand the disparity in remuneration for male and female actors in the Hindi film industry.
"I am unable to understand why gender comes in a profession. I got good money in mainstream films and for small budget films, I got money according to the budget of the film."
Vidya, 37, feels women undermine themselves, but she is content with her pay scale.
"I think we undervalue ourselves. People often in some or the other way tell us we are not valuable. I have done small budget films and I get the price accordingly. Apart from that whatever I ask for I have got that. I am happy with the growth," she said.
On the other hand, Kangana revealed how studios pay the actresses. "I think for the last 10 years I was struggling to get a break, today I am happy where I am. I ask what I feel is right. We get five per cent of what our male counterparts get," she said. (Also Read:
Going to Make Sure Men, Women Get Paid Equally in Bollywood, Says Kangana Ranaut
)
"There are studios that offer us big films saying it is an opportunity for us, but they don't pay us enough. It is our right to get paid," the 28-year-old
Queen
star.
On being criticised for giving inputs in dialogues and screenplay, she said, "As an actress when I started contributing to my films, writing dialogues and screenplays, I thought people would find me useful. I was shocked to see that it was seen as something which is not accepted no matter how much they are benefiting from it," she said. (Also Read:
Kangana Ranaut May Age to 85 in Film With Shekhar Kapur
)
"My contribution is seen as interference. But when a male actor, who is this maverick, larger than life person, does the same thing it is not considered that way. I was called an interfering b***h," she said.
On the occasion, Vidya also expressed her displeasure over people talking about her looks and weight.
"I think age is just a number. I entered the industry at the age of 26 when actresses either settle down or think of settling down in their life. I would be happy to play any kind of role provided it is exciting. I don't appreciate when people talk about my look, like saying that I have put on weight and all," she said. (Also Read:
Vidya Balan on Comments About Weight, Possible 'Bond Woman' Role
)