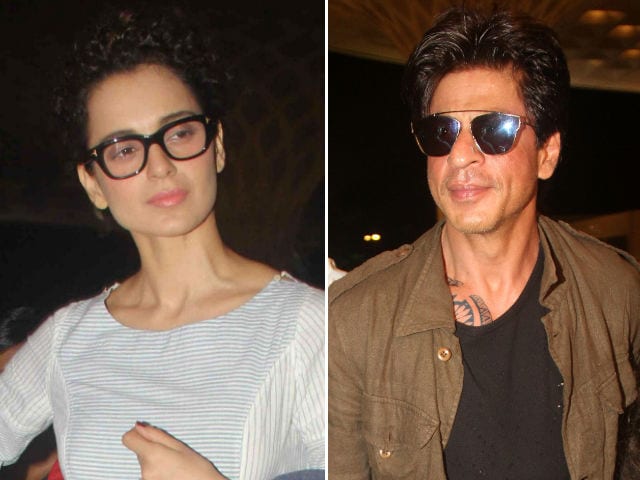 Highlights
Kangana says the film is at a very premature stage
It's not that I am working with Shah Rukh sir tomorrow, she said
The actress will be seen in a biopic on Rani Lakshmibai
Mumbai:
Kangana Ranaut is one actress in Bollywood whose box office record doesn't depend on the male lead of her films and her versatility has impressed actors like Amitabh Bachchan and Aamir Khan. Now, she is likely to star with Shah Rukh Khan, but Kangana says the project is at a very premature stage.
Shah Rukh, 50, and Kangana, 29, are reportedly going to work in a Sanjay Leela Bhansali-film.
When asked about it, Kangana told IANS: "Sanjay sir just spoke to me about the film, saying that he wants to make it with me and Shah Rukh sir. But it's at a very premature stage. It's not that I am working with Shah Rukh sir tomorrow or something like that. So, yeah, like I said, it's at a very premature stage."
The actress was the showstopper for designer Tarun Tahiliani, who flagged off the Lakme Fashion Week (LFW) Winter/Festive 2016 on Tuesday. The five-day fashion gala begins from Wednesday.
The
Queen
of Bollywood feels fortunate to be a
part of such grandeur
.
"I think I am very fortunate because I get these opportunities. I am an actress and my film characters are usually not very fashion-inspired. As an artiste, I don't know where and how these opportunities just come my way where I get to work with the finest artistes in the country and get to display or wear their designs and even get to see their collections," said the three times National Award-winning actress.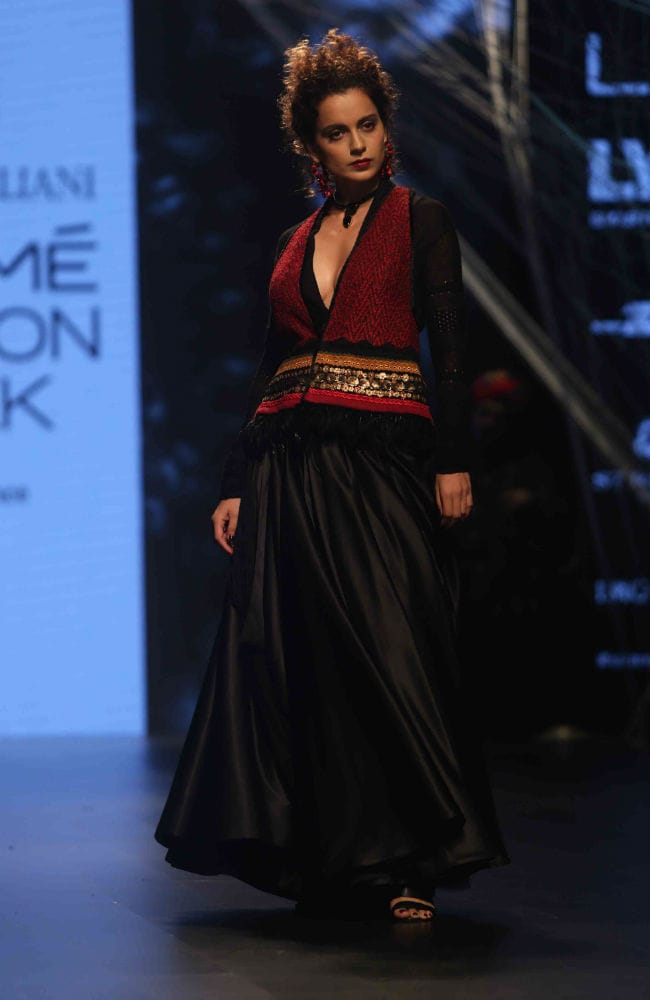 She says these chances help her to know more about fashion and understand it better.
"I am an artiste and I love to be inspired. If I wasn't walking the ramp, I would never get exposed to these collections. I am so busy that I can't participate in the whole fashion scene that is going on in the country, but because I work with designers and their shows, I get to know so much about them and the fashion industry," she added.
Kangana will be
next seen in a biopic on Rani Lakshmibai
, a character she feels inspired by in many ways.
"I think
Jhansi Ki Rani
is a very relevant film for many reasons and one of those reasons is the reminder of the amount of sacrifice and work that has been put out by people. It's also a reminder to value things much more than we actually do and to instill that passion and pride for our country which people even in testing times had," she said.
Rani Lakshmibai, a fiery queen of Jhansi, had taken up arms against the British in 1857 to free her state.
Kangana believes the present generation is "lost somewhere" and she feels the movie will serve the purpose of helping people value the freedom.
"I do identify with it (her story) obviously. She is a very inspirational woman not just for me, but for so many other people," she added.
(Except for the headline, this story has not been edited by NDTV staff and is published from a syndicated feed.)