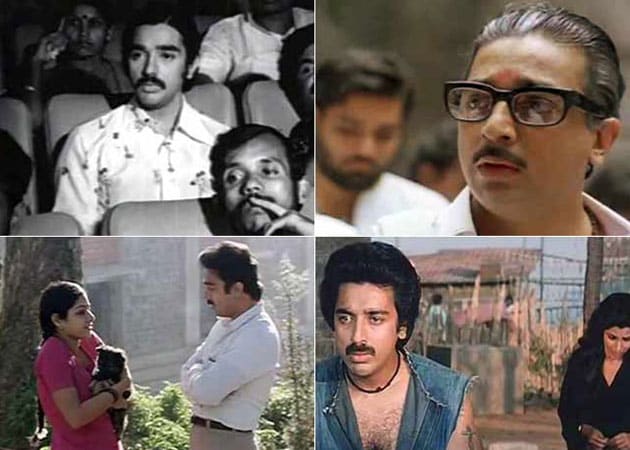 New Delhi:
On Kamal Haasan's 60th birthday, a look at his 10 most memorable roles.
Nayagam, 1987: Kamal Haasan's portrayal of an underworld don, Velu, who is hailed as a saviour by the residents of the slum he lives in, evoked mass sympathy for the struggle of South Indians living in Mumbai. He received a National Award for his performance in the film, which was India's official entry to the Best Foreign Language Film for the Academy Awards in 1988. The film was dubbed in Hindi (as Velu Nayakan) and Telugu (as Nayakudu) and was also included in the TIME Magazine's All-Time 100 Greatest Movies list.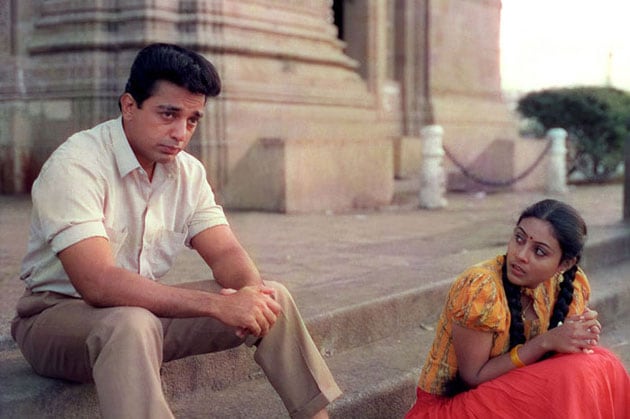 Moondru Mudichu, 1976: Kamal Haasan won the audience's hearts as the good-hearted Balaji, who plays the object of Sridevi's affections, in this love triangle which also featured Rajinikanth.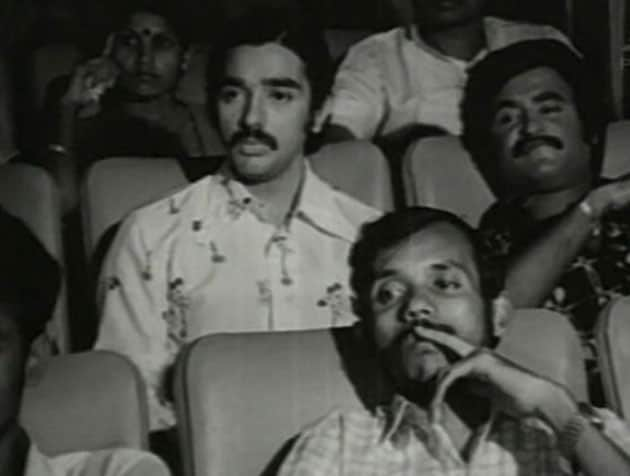 Moondram Pirai (1982), Sadma (1983): Kamal Haasan won a National Award for Best Actor for his portrayal of a schoolteacher caring for an amnesia patient in Balu Mahendra's film, later reprising his role in the Hindi version, Sadma (1983). In both movies, his heroine was Sridevi.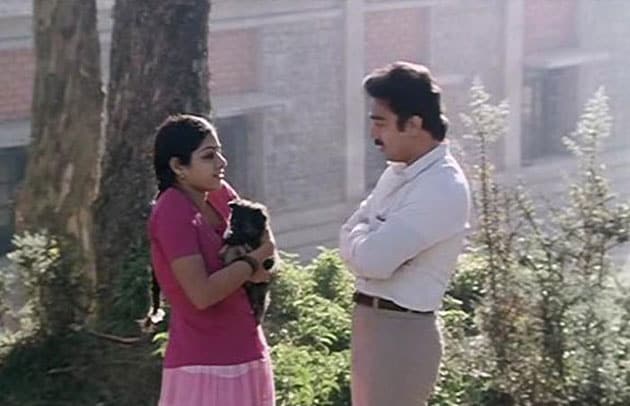 Pushpaka Vimana, 1987: An unemployed youth (Kamal Haasan) assumes the role of a rich man. This silent black comedy of mistaken identity was an unexpected blockbuster and also won a National Award.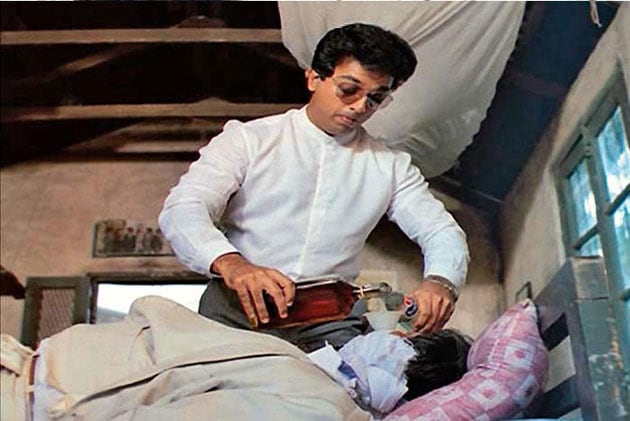 Ek Duuje Ke Liye, 1991: A remake of his Telugu-language film Maro Charithra (1978), this story of two lovers from culturally different backgrounds (Kamal Haasan and Rati Agnihotri), was a blockbuster.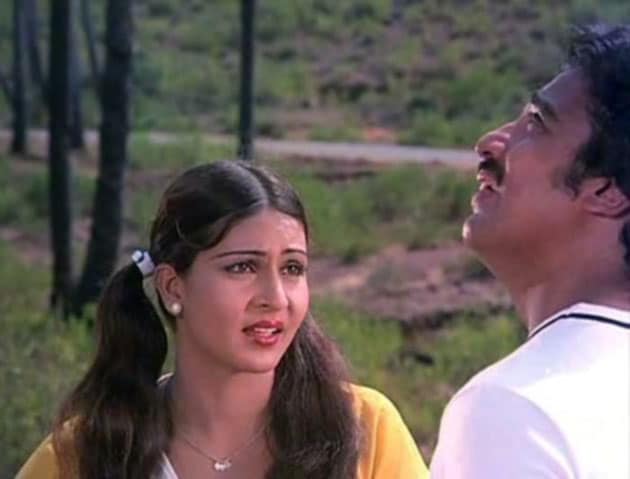 Apoorva Raagangal, 1975: K Balachander's social drama about two people (Kamal Haasan and Srividya), who fall in love despite the disparity in their age, won Kamal Haasan his first Tamil Filmfare award.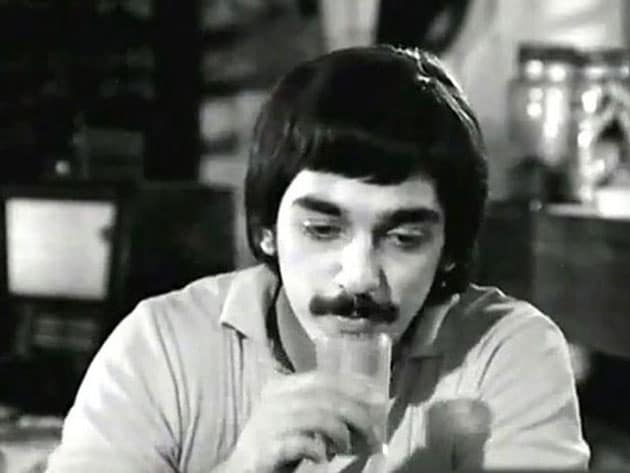 Avvai Shanmughi (1996), Chachi 420 (1997): He appeared as a woman in Avvai Shanmughi, inspired by the Hollywood production, Mrs Doubtfire. He soon made his debut as director with a remake of Avvai Shanmughi in Hindi titled Chachi 420.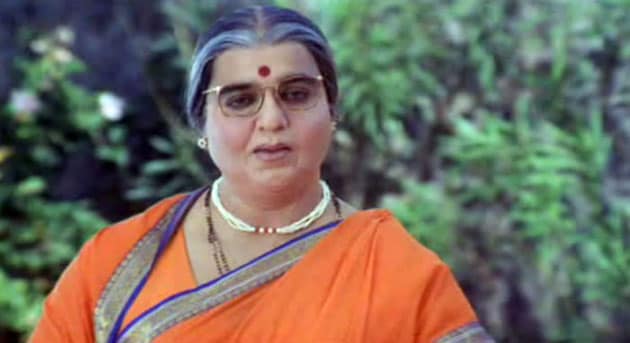 Saagar, 1985: One of Mr Haasan's most memorable roles was that of a fisherman Raja, who is in love with Mona (Dimple Kapadia) but is unable to express his feelings for her. His subtle performance as the man whose love goes unrequited won Kamal Haasan the Filmfare Best Actor award.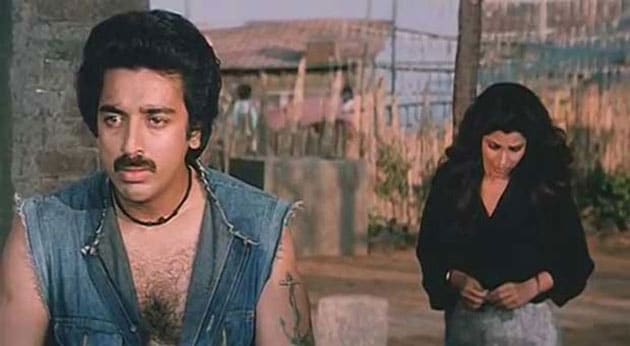 Indian, 1996: Playing dual roles of a freedom fighter and his corrupt son, the film fetched Kamal Haasan his third National Film Award for Best Actor as well as regional awards and plaudits for his portrayal.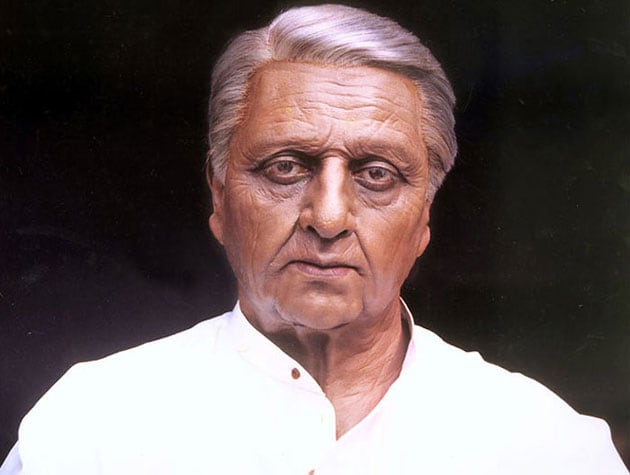 Hey Ram, 2000: A bilingual period drama, based on India's partition and Mahatma Gandhi's assassination, the film, which also starred Shah Rukh Khan and Rani Mukerji represented India at the Academy Awards in 2000.