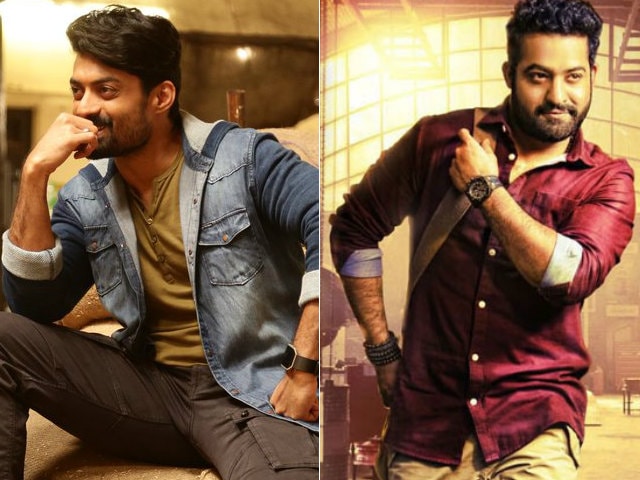 Highlights
'His success is good for the industry and our family,' said Kalyanram
'I am happy for my brother,' he added
Kalyanram will next be seen in Telugu actioner ISM
Chennai:
Actor Kalyanram is happy for the success of Junior NTR's
hit film Janatha Garage
, and said his younger brother's success doesn't affect him. He believes there is absolutely no competition between them as both yearn to give good films.
"
I am happy for my brother
. I don't let his success affect me. His success is good both for the industry and our family. Both of us always strive to give good films, and then, it's the audience who will decide whether a film is good or bad," Kalyanram told IANS.
As he gears up for the release of Telugu actioner
ISM
on October 21, Kalyanram is certain it will be the best film of his career.
Directed by Puri Jagannadh, the film features Kalyanram in the role of an investigative journalist, and it also stars Aditi Arya.
"When Puri and I recently watched the film, I told him it is going to be the best film in both our careers. The quirky title
ISM
is the ideology and philosophy that revolves around my character. You will see a new actor emerge out of me," he said.
The
Pataas
star shed weight and even attained six-pack abs to play his part.
"The character I play is so strong mentally and physically, that I was required to lose about 12 kg. I had four months and I went from 86 to 74. The process was very rigorous," he said.
"It is not a big deal to sport six-pack abs anymore. Most actors have one today. I'm probably the last actor to follow suit. However, I feel fit, thanks to the physical transformation," he explained.
Elaborating on the process of transformation and weight loss, he said he had to eat fish daily to tone his body.
"I hate fish, but I was required to eat three times a day. My family was in a state of shock and they couldn't believe what I had set out to achieve," he said, crediting the director for his transformation and makeover.
Had it not been for Jagannadh's vision, he couldn't have achieved so much.
"He had certain expectations with regards to how I should look and I gave it my all to match his expectations. The way he visualized me in a new avatar gave me the confidence to even attempt it in the first place," he said.
Commenting on the experience of working with the filmmaker, he said, "Working with Puri has been very comfortable. He is very genuine and always smiling."
Asked about what next after "ISM", Kalyanram said he is still in talks for a project with director A.S. Ravikumar Chowdhary. He also confirmed that his production venture with his brother has been called off for now as he was not happy with the script penned by writer-director Vakkantham Vamsi.
(Except for the headline, this story has not been edited by NDTV staff and is published from a syndicated feed.)