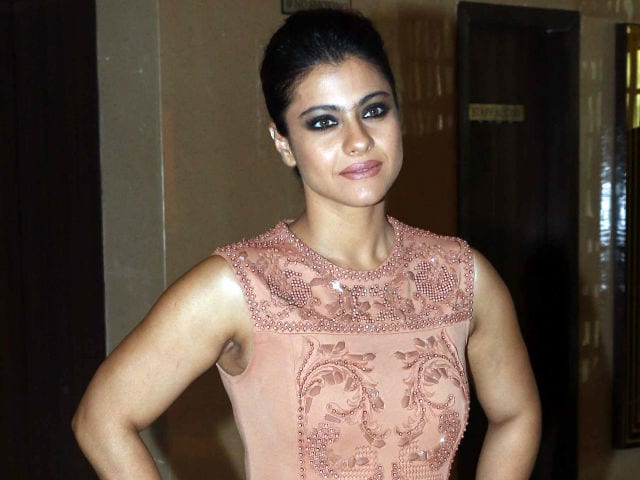 Jaipur:
Choosing to play down the 'intolerance' debate in India, actress Kajol on Saturday said there were 'no such dividing lines' in Bollywood.
"Our industry will always keep reflecting on what is happening in our society. It will keep on going and everyone is welcome. There are no dividing lines, no caste, no creed and no intolerance in Bollywood," Kajol, 41, said on the third day of the ongoing Jaipur Literature Festival.
Filmmaker Karan Johar, a close friend of the actress, had kicked up a storm with his remarks about freedom of expression on the inaugural day of the festival.
Actors Shah Rukh Khan and Aamir Khan also stirred a debate for their views about the 'growing intolerance' in the country.
Asked for her opinion about Aamir's remarks on 'intolerance' and the backlash faced by him, Kajol said, "These days people seem to have become oversensitive. As public personalities it is our duty to speak well and correctly. I have always said my 'Mann ki baat' and it is no different now."
A voracious reader, Kajol, who unveiled author Ashwin Sanghi's new book,
The Sialkot Saga
, at the festival, said she agreed to marry Ajay Devgn because he promised her a library similar to the one in the Hollywood film Beauty and the Beast.
"I told my husband that I'll marry you only if you give me the Beauty and the Beast library. That was our love deal," she said at the cover launch of Mr Sanghi's book.
The actor is often seen with a book between shots on the sets and she credited her mother, actress Tanuja, for inculcating the habit of reading in her. Tanuja was also in the audience.
"I don't remember a time when I didn't see a book around my mother. She had a 400 book library in her room right above her head. Even I have a library in my room, In fact, I have three libraries in my house," Kajol said.
Kajol, who was introduced to Mr Sanghi's poetry by her mother, says the author's easy to read style was in fact very difficult to write.
"Easy reading is the most difficult kind of writing. I've read a lot if authors who've won awards but are bloody boring and very difficult to get through. I read not to become a smarter person but for the sheer pleasure of reading a book," she said at the Diggi Palace, the venue of the festival, which was packed with fans.
The actress also batted for publishers translating more literature in Hindi and other languages.
"A lot of books we read should be translated into Hindi and other languages. It's a travesty that there are so many people who cannot read a volume of literature because they don't know English," she said.
The Sialkot Saga
, Mr Sanghi's latest offering, written with his signature mystery and intrigue, traverses from life post 1947 for two business men and contains mythological references.
Sanghi said he wrote his first book,
The Rozabal Line
under a pseudonym since he was fed up of rejections.
"I was a Guinness book record holder of rejections. I had been rejected 47 times. Then I had to self publish. There was a fear in me that I'm a lousy writer. And if they have to throw stones, they do it at Shaun," Mr Sanghvi joked.