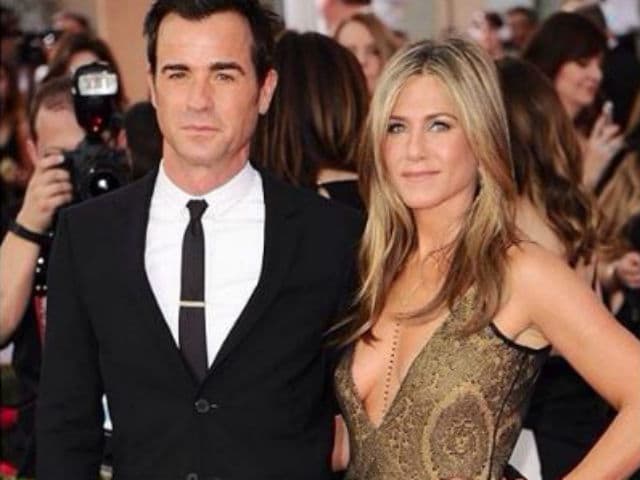 Highlights
People are having a bad time, that's horrible, Justin said
But there are bigger things to talk about, he added
Angelina Jolie filed for divorce from Brad Pitt on September 15
Los Angeles:
Actress Jennifer Aniston
's husband Justin Theroux has criticised the media for thrusting
his wife's name into the divorce of Brad Pitt
and Angelina Jolie. He calls it "nonsense".
"As a child of divorce, all I can say is that's terrible news for those children and that's all you can really say," Justin said on the Brangelina split to Business Insider, reports
aceshowbiz.com.
"It's boring to sort of comment on anything else. People are having a bad time, that's horrible," Justin added.
He went on to say: "There's an endless appetite for trash, apparently, though everyone would say that they don't have that appetite."
"But I think a lot of people do because people buy it. But there are bigger things to b**** about. It's shocking how much bandwidth things can take up when there are far more important things going on in the world," Justin added.
Angelina Jolie filed for divorce from Brad Pitt
last week after the couple stayed together for 12 years.
(This story has not been edited by NDTV staff and is auto-generated from a syndicated feed.)