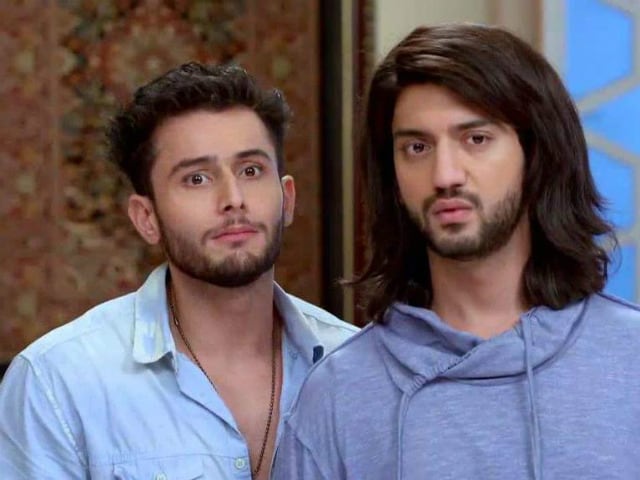 Highlights
Omkara declared that he's not ready for the wedding
Rudra stepped in and agreed to get married
Shivaay, Anika tried to talk Rudra out of it
New Delhi:
The
Ishqbaaz
episode aired on television on February 2, began with Shivaay's cousins Rudra and Omkara
sharing the kitchen with Anika
while Shivaay and Saumya watched by. Pinky arrived amidst all the fun and left after passing a nasty look towards Anika. Meanwhile, Tej arrived to announce that he's invited one of the very well-known business tycoons - the Chadhas - over for dinner. He also said that they are Omkara's future in-laws and he is expected to behave himself in front of the guests. When Omkara finally met the Chadhas, he declared that he's not ready for the wedding. He apologised to the Chadhas, who in turn threated to ruin Tej's business and career.
Shivaay stepped in and tried to take control of the situation while Omkara remained insistent that he will not agree to the wedding. Tej rebuked Omkara in front of the guests and two engaged in an angry exchange of words. While the guests were about to leave, Rudra declared that he is ready to get married.
After the guests leave, Shivaay and Omkara try to put some sense into Rudra, saying that he has not yet completed his education and he should not rush into marriage at such an early age. The two brothers - Shivaay and Omkara - also highlight that the wedding is nothing more than a business deal between their family and the Chadhas. Rudra surprised everyone when he said that his decision is simply to support his father.
Anika also put forward her views saying that Rudra needs his big brother, Shivaay to guide him at such a difficult hour.
Pinky retaliated
saying that Anika must not interfere into their family matters and snubbed at her. Pinky also added that when Rudra is all set for the wedding, no one should try and change his decision. Tej agreed and declared that the wedding is finalised and he will send confirmation to the Chadhas soon.