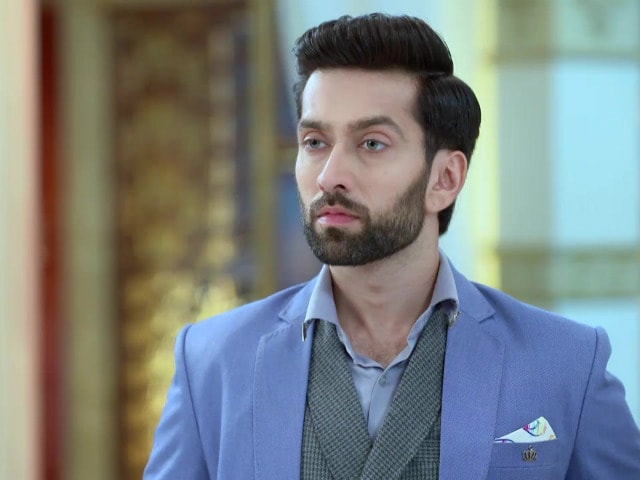 Highlights
Shivaay appears overtly protective towards Anika
Shivaay is close to losing his mind
He decided to take a serious measure to help Anika get back her memory
New Delhi:
The
Ishqbaaz
episode which aired on television on February 10, began with an encounter between Shivaay and Anika. Shivaay helped Anika with her
mangalsutra
with the hope that Anika will have a deja vu and get back her memory.
Now, a little backstory here
: Anika has lost her memory after an accident and has no recollection of her association with Shivaay and his family. Tia spent no time to grasp the opportunity to manipulate Anika and drive her out of Shivaay's house. She gained Anika's trust and fed her with misleading information - now, Anika thinks that she is Kumari Kalavati Thakur, who has been taken captive by Shivaay and his associates. Anika is also of the view that Shivaay plans to harm Anika and she must flee at the soonest.
Meanwhile, Shivaay appears overtly protective towards Anika and continues to threaten her with a knife. Shivaay found Anika standing by the bedroom window and rushed to the spot thinking Anika was planning to escape the Oberoi residence. Later in the episode, Shivaay asked Anika to stay in their bedroom and only wakes up to find Anika sleeping on the floor. The next morning, Anika greeted Shivaay with a cup of tea, instead of his regular cuppa of coffee. Shivaay, who said that
he himself is close to losing his mind
, decided to take a serious measure to help Anika get back her memory.
Meanwhile, Svetlana, who is engaged to Omkara, was found pressurising him for the huge sum of money, which he had promised to pay. Omkara's brother Shivaay overheard the conversation and was left stunned.